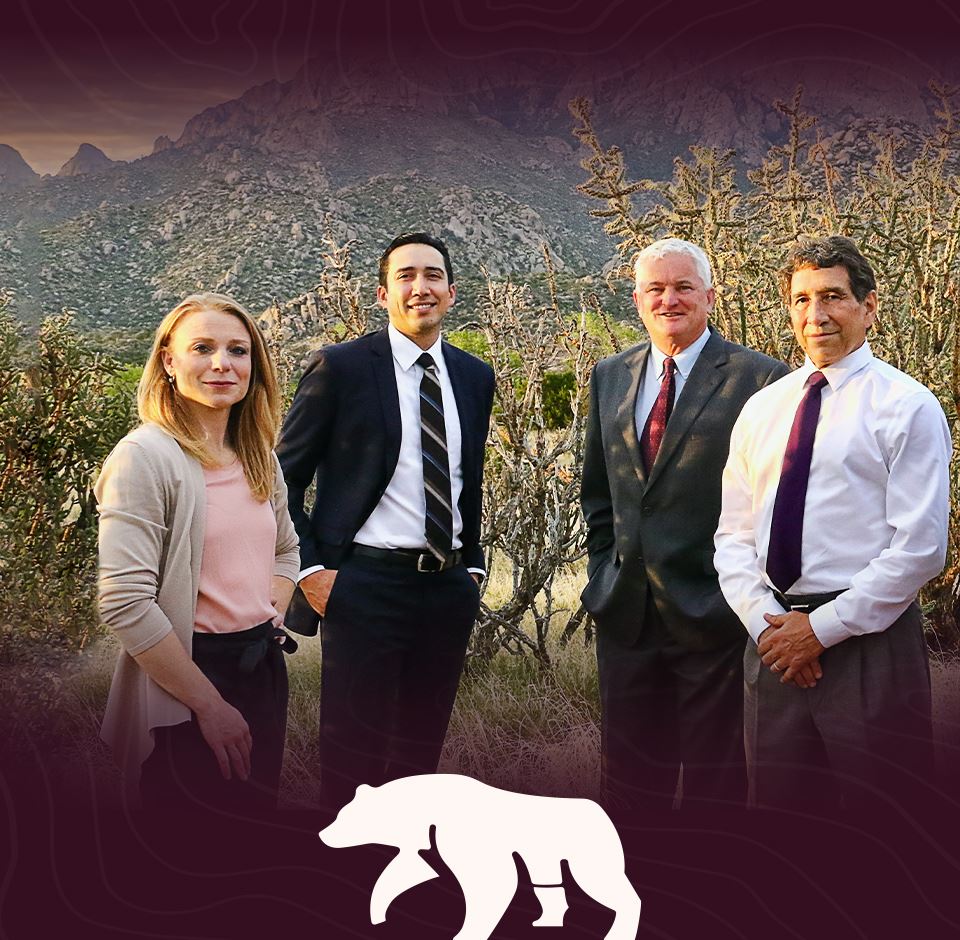 Serving Albuquerque and throughout the state of New MExico We're Not Just Your Law Firm, We're Also Your Neighbors
Albuquerque Truck Accident Attorneys
Backed by Over a Century of Combined Legal Experience
When driving on one of New Mexico's many highways, it's likely you'll encounter a commercial truck during your travels. While these trucks (also commonly referred to as 18-wheelers, semi-trucks, or big-rigs) are integral for shipping supplies and other goods, they can be dangerous when not operated correctly. Through their enormous size and speed, commercial tractor-trailer trucks have the immediate potential of causing great and severe injuries, including death.
At Martinez, Hart, Sanchez & Romero, we are ready to help you prosecute the negligence of a truck driver or the truck driver's employer.
On This Page:
Our Albuquerque truck accident lawyers believe that truckers must take their duties seriously, to preserve their own safety as well as the safety of people driving alongside them. Call us at (505) 806-1780 today!
Are Semi-Truck Accidents Different from Car Accident Cases?
Accidents caused by semi-truck drivers are different from cases caused by drivers operating personal automobiles. First and foremost, because of the great harm that can result from the enormous size and speed of the semi-truck, the semi-truck driver must equal owes a great duty of care to all other drivers and passengers who may be hurt by the semi-truck. There exist professional standards and federal regulations that govern semi-truck drivers to ensure they drive safely.
In addition to the heightened degree of care truck drivers must follow, semi-truck accidents are different because most 18-wheelers maintain "black boxes" that measure many important details, such as GPS coordinates, speed, every time the driver stopped to rest, and messages the driver sent to dispatch while driving. This information can help assist in determining who the truck accident occurred. There are intricate regulations covering the use and maintenance of commercial trucks, including limiting driving time and ensuring the driver has sufficient rest before getting behind the wheel. Preservation of the "black box" information is critical and our team is ready to help you ensure this evidence is protected for your case.
In semi-truck accidents, the truck driver's employer is responsible for paying any damages caused by the truck driver's negligence. The trucking company may also be separately and directly responsible to you if they knew they had an unsafe driver on their fleet. The trucking company may be directly responsible for its own negligence in hiring, training, retaining, and failing to properly supervise an employee they knew or should have known was an unsafe truck driver. This may be the case if the company failed to properly screen or train the driver. If the truck malfunctioned, then the trucking company may also be directly responsible for paying any damages caused by the company's failure to properly maintain the 18-wheeler.
Our team at Martinez, Hart, Sanchez & Romero has successfully handled many claims against large and national trucking companies, and we are ready to listen and stand up for you.
Common Hazards While Driving a Commercial Truck
Large commercial vehicles, such as tractor-trailers, are more complex to operate. They're also heavier and take longer to stop as a result, which means truckers must be alert at all times.
Here are a few more hazards that can occur when operating a commercial truck:
Failure to keep a proper lookout: Because of their massive size, big rigs, and 18-wheelers have a difficult time stopping even under dry roadway conditions. This is why it is so important for truck drivers to always maintain a proper lookout on the roadways. When truck drivers become distracted or fail to keep their eyes on the roadway, then the damages are huge and even deadly.
Fatigue: While there are laws in place prohibiting truck drivers from logging too many hours, many truckers (and trucking companies) disobey these laws. Driving while fatigued is extremely dangerous, especially on the highway. This is especially true when drivers fall asleep behind the wheel and lose control of their vehicles. Other factors, such as sleep apnea, may affect how well a truck driver rests before a long shift of driving.
Inebriation: Drunk driving or driving under the influence of drugs have been long understood to vastly diminish a person's ability to safely operate a vehicle. There exist professional and federal standards surrounding a truck driver's prohibition from using any depressants or stimulants while they are operating a vehicle or during the days leading up to a long shift of driving. Truck drivers who are inebriated pose an even greater risk, since their vehicles are so much bigger than other vehicles on the road.
Driver error: A truck driver turning unsafely or failing to come to a complete stop at a red light are common hazards. For example, when truck drivers swing wide to complete a turn, they often collide with unsuspecting passengers. Problems braking or changing gears may also occur, which can lead to a collision when approaching an intersection. "I can't seem to say enough about the people at this law firm. I was treated with the greatest experience ever. My case wasn't a very large case, but, non the less I was treated with the upmost respect and treatment of a huge case."

Christopher C.

"Not only are they highly competent, ethical, smart and efficient, they are very kind. They have provided the best representation and assistance imaginable and I would, without any reservation whatsoever, highly recommend this law firm."

Dorian D.
Hours of Service Regulations
One major risk for commercial truck drivers is fatigue. That's why there are federal regulations in place intended on preventing fatigued and drowsy driving. While laws vary on the state level, New Mexico uses hours of service regulations that are consistent with current federal rules.
Each duty period lasts 34 hours, after which time a reset occurs. Drivers are permitted to be on-duty for 14 hours before the mandatory 10-hour break takes place. However, they're only permitted to drive for 11 consecutive hours during the duty period, meaning they can perform other tasks related to work except operating a commercial vehicle. A half-hour break must also be taken by hour 8 of the drive. During a 7-8 consecutive day period, drivers may not drive after 60-70 hours on duty. Analyzing a driver's hours are complex and require expertise we can offer at Martinez, Hart, Sanchez & Romero
Why These Regulations Are Often Overlooked
While many trucking companies have processes in place to ensure drivers maintain hours of service regulations, drivers can still find ways to sidestep regulations and drive longer than allowed by law. In other situations, the company may be at fault for the violations. Some trucking companies pressure drivers into violating hours of service rules, and drivers often comply out of fear of losing their jobs.
This can lead to a dangerous situation on the road. Driving while tired can be just as hazardous as driving under the influence of drugs or alcohol. Fatigue can reduce a person's reaction time, affect their hand-eye coordination, and impair their judgment. And when commercial vehicles are traveling at high speeds, the risk of serious injuries is even greater.
What Injuries Are Common in Truck Accidents?
Truck accidents can result in a wide range of injuries, some of which can be severe or even life-threatening due to the size and weight disparity between trucks and passenger vehicles. Common injuries sustained in truck accidents include:
Traumatic Brain Injuries (TBI): Head injuries, including concussions and severe TBIs, are common in truck accidents due to the forceful impact and potential for the head to strike objects within the vehicle.
Spinal Cord Injuries: The impact of a truck accident can cause damage to the spinal cord, leading to partial or complete paralysis, loss of sensation, or limited mobility.
Back and Neck Injuries: Whiplash, herniated discs, and other back and neck injuries are frequently reported in truck accidents due to the sudden jolts and forces involved.
Broken Bones and Fractures: The sheer force of a truck collision can lead to broken bones, fractures, and crush injuries, often requiring surgery and extensive rehabilitation.
Internal Organ Injuries: Blunt force trauma in truck accidents can cause internal injuries such as lacerations, organ damage, or internal bleeding, which may require immediate medical attention.
Burns and Scarring: Truck accidents can result in fires or explosions, causing severe burns and scarring that may require ongoing medical treatment and cosmetic procedures.
Soft Tissue Injuries: Sprains, strains, bruises, and other soft tissue injuries are common in truck accidents due to sudden jerking movements and forceful impacts.
Emotional and Psychological Injuries: The psychological impact of a truck accident, such as post-traumatic stress disorder (PTSD), anxiety, and depression, can significantly affect a person's well-being and quality of life.
It's important to seek immediate medical attention after a truck accident, even if injuries seem minor at first, as some injuries may not be immediately apparent. Consulting with a truck accident lawyer in Albuquerque can help ensure your rights are protected and that you receive appropriate compensation for your injuries.
We Hold Negligent Truck Drivers Accountable
Commercial truck drivers have a duty to operate their vehicles in a safe, careful manner. When they're negligent of these duties, serious consequences can occur. Martinez, Hart, Sanchez & Romero is dedicated to helping accident victims in Albuquerque and throughout New Mexico recover from these events so they can lead full, happy lives. We've spent the last 30 years helping local clients preserve their rights and we look forward to doing the same for you.
Feel free to call (505) 806-1780 or contact us online to discuss your case with one of our truck accident attorneys in Albuquerque. We'll review the facts of your case to establish fault and ensure you're sufficiently compensated for what occurred.
"Not only are they highly competent, ethical, smart and efficient, they are very kind. They have provided the best representation and assistance imaginable and I would, without any reservation whatsoever, highly recommend this law firm."

Dorian D.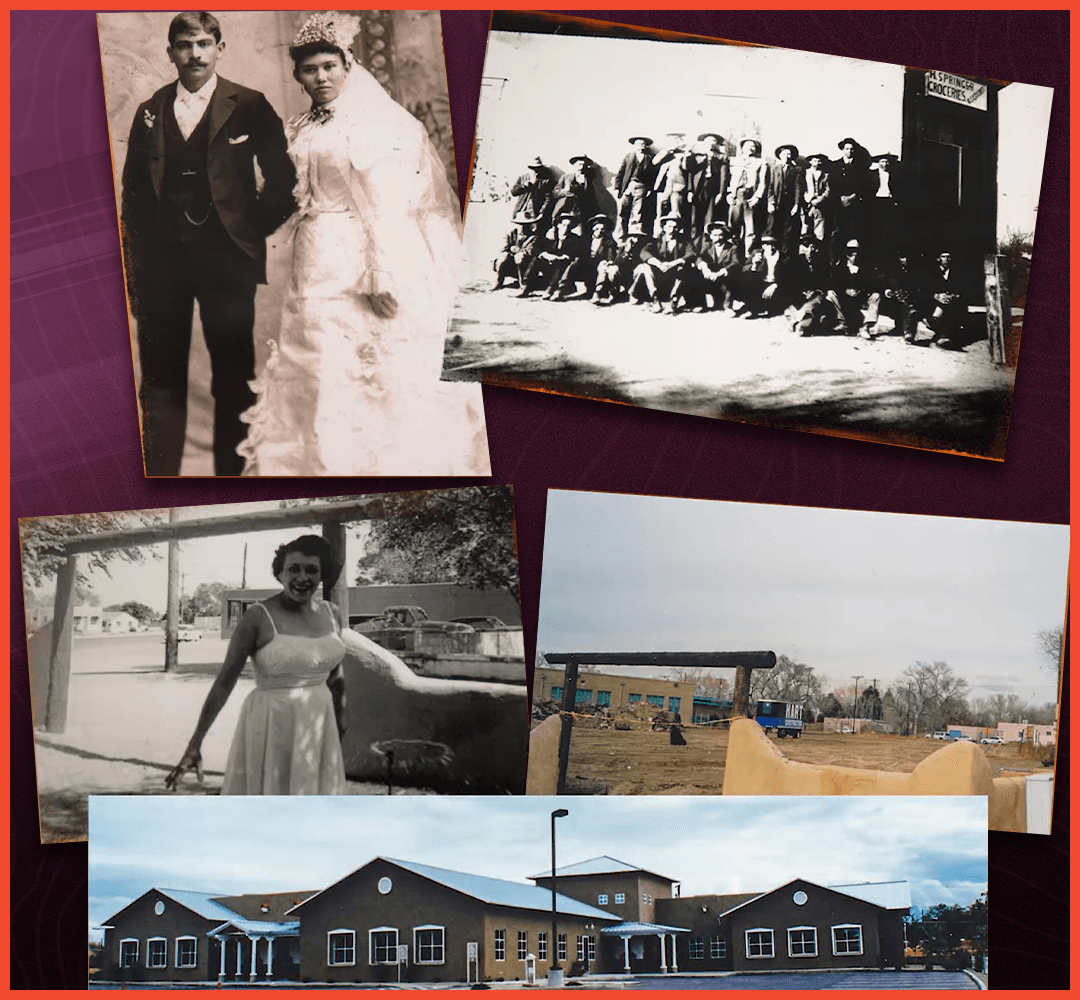 Our History
Martinez, Hart, Sanchez & Romero, P.C. is a local law firm with local and national recognition for having the expertise to handle the toughest cases. Over a century ago, David B. Martinez's grandparents realized their dream of building a general store at the corner of Rio Grande and Indian School. "A century later, David B. Martinez and F. Michael Hart built this law firm on the same corner of Rio Grande and Indian School where David's family had built their general store." The corner of Rio Grande and Indian School is now home to Martinez, Hart, Sanchez & Romero, P.C., which holds the same dedication to serving the needs of the surrounding community.