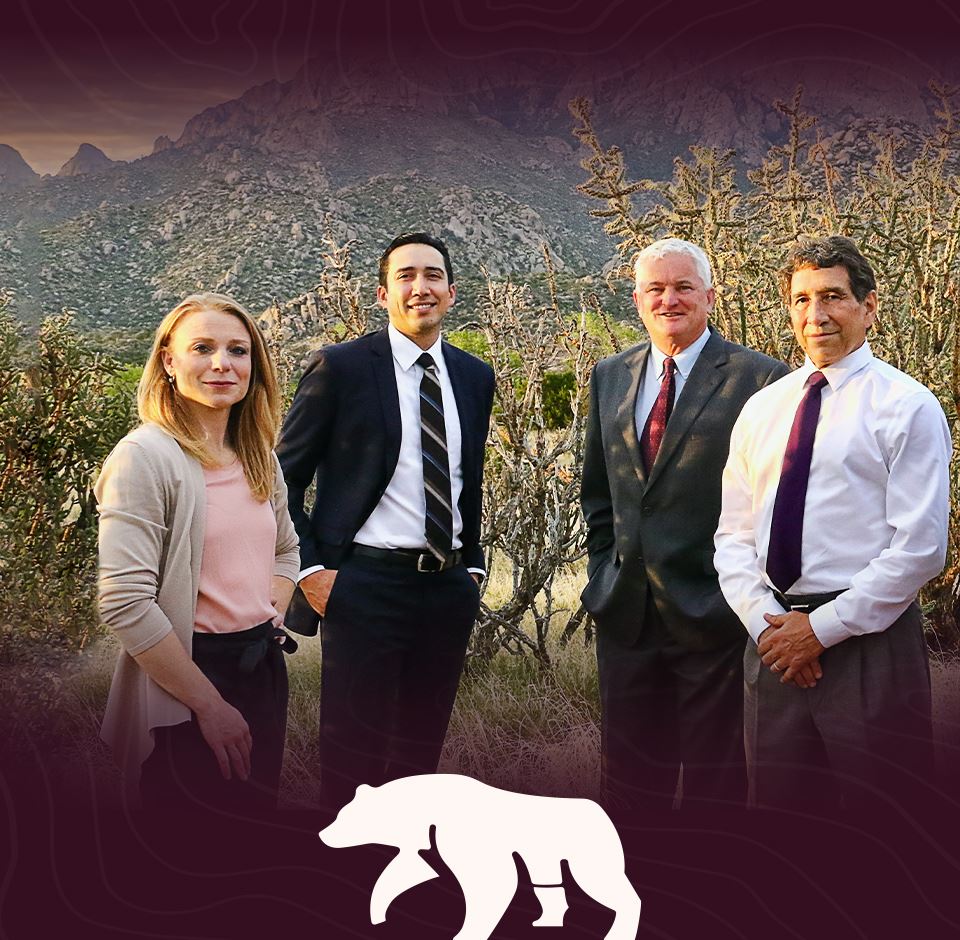 Serving Albuquerque and throughout the state of New MExico We're Not Just Your Law Firm, We're Also Your Neighbors
Albuquerque Car Accident Attorneys
Filing a Car Accident Claim in New Mexico
Many drivers have a false sense of security behind the wheel. This can lead to careless behaviors that endanger every person sharing the road. A single careless driver can change someone's life in an instant.
You can't always avoid negligent motorists and the accidents they cause. However, you can take the right steps in the aftermath of an accident. Martinez, Hart, Sanchez & Romero is here to help Albuquerque drivers hold negligent parties accountable for the harm they cause. If you or someone you love was involved in a serious motor vehicle crash, call our team right away to learn how we can help you seek the justice you deserve.
On This Page:
Schedule a free consultation with our car accident attorneys in Albuquerque today; call (505) 806-1780 or contact us online to get started. Hablamos español.
Common Causes of Car Accidents
Car accidents happen for all types of reasons, from poor driving conditions to problems with the road.
However, many car accidents are directly attributed to driver error, such as the following:
Texting while driving
Racing and sleeping behind the wheel
Speeding
Tailgating
Not obeying traffic signs
Not slowing down in inclement weather
If you were injured in a car crash, and you believe the other driver was at fault, you may have grounds for a personal injury claim. A successful claim could allow you to recover compensation for certain accident-related damages, such as medical expenses, lost income/wages, pain and suffering, lost earning ability, and more.
Serious Injuries Caused by Car Accidents
When the head, neck, and back are injured, you could be faced with an extensive recovery period. Spinal cord injuries are particularly serious, as they can limit your mobility depending on the extent of the damage. Other types of injuries can cause chronic back or neck pain.
Head injuries can also result in effects on mental and emotional states. A person might experience problems remembering or retaining new information or develop a depressive or anxiety disorder. Some head injuries can also cause brain damage, which may impact a person's ability to speak or move. Broken bones, burns, cuts, bruises, and nerve damage can also be caused by a car accident.
Understanding Duty of Care & Causation
Duty of care is a legal concept that states all drivers have an obligation to operate their vehicles with a reasonable standard of care to prevent harm from coming to others. When this duty of care is breached, a driver is said to have behaved negligently. Speeding, disobeying traffic signs, running red lights, drunk driving, and distracted driving are all categorized as breaches of duty of care.
Showing a person failed to use a suitable amount of care while driving is not enough in a personal injury case. You must also show that negligent behaviors were "a cause" of the injuries you sustained. This is often determined by the "but-for" test, which probes whether a person's injuries would have occurred had a person not behaved negligently.
Even if the at-fault driver clearly breached their duty of care, the insurance companies and defense teams representing the at-fault driver will usually dispute whether the at-fault driver's negligence was "a cause" of your injuries. Our team at Martinez, Hart, Sanchez & Romero is well-versed on these defense strategies. We are ready to listen to your case, help analyze the other driver's negligence and causation, and, ultimately, help you prove the personal injuries you suffered.
What Is Comparative Negligence?
Unlike states which use a contributory negligence model (which means some degree of culpability by the injured party/the plaintiff will prevent them from receiving damages), New Mexico is a pure comparative negligence state. In this case, a percentage of fault for each party is determined, and damages are awarded according to those determinations. This makes it possible for a driver to be partially responsible for what occurred and still be eligible for damages.
However, many insurance companies handling car accident claims will prematurely deny claims if the injured party shared any responsibility. This requires immediate legal attention; our attorneys at Martinez, Hart, Sanchez & Romero can help you if the insurance company is disputing your claim based on shared fault or comparative negligence.
What to Do If You've Been Injured in a Car Accident
Call your local law enforcement to investigate and prepare a report. Document the scene if possible; take pictures of damage to your car and take note of the time and place where the accident occurred. Also, speak with any bystanders and ask if they're willing to make statement.
Take this information, along with your medical records, and contact Martinez, Hart, Sanchez & Romero as soon as possible so we can help you with your legal strategy. Our Albuquerque car accident lawyers offer both legal and moral support to clients, which is integral to helping you pursue justice. "I can't seem to say enough about the people at this law firm. I was treated with the greatest experience ever. My case wasn't a very large case, but, non the less I was treated with the upmost respect and treatment of a huge case."

Christopher C.

"Not only are they highly competent, ethical, smart and efficient, they are very kind. They have provided the best representation and assistance imaginable and I would, without any reservation whatsoever, highly recommend this law firm."

Dorian D.
What kind of compensation can you receive after a car accident in Albuquerque?
After a car accident in Albuquerque, you may be entitled to various types of compensation, depending on the specific circumstances of the accident and the resulting injuries. Some common types of compensation include:
Medical expenses: This includes reimbursement for past and future medical bills related to the accident, such as hospital stays, surgeries, medications, rehabilitation, and therapy.
Lost wages: If the accident caused you to miss work and resulted in a loss of income, you may be eligible to recover the wages you would have earned during that time.
Property damage: Compensation for the repair or replacement of your vehicle or other property damaged in the accident.
Pain and suffering: This refers to the physical and emotional pain, suffering, and distress caused by the accident and your injuries.
Loss of enjoyment: If the accident has affected your ability to participate in activities or hobbies that you previously enjoyed, you may be entitled to compensation for the loss of enjoyment.
Permanent disability or disfigurement: If the accident has resulted in a long-term or permanent disability or disfigurement, you may be eligible for additional compensation.
Loss of consortium: Damages awarded to a spouse or family member for the loss of companionship, support, or intimacy resulting from the accident.
The specific amount of compensation you can receive will depend on factors such as the severity of your injuries, the impact on your daily life, and the available insurance coverage. Consulting with an experienced car accident lawyer in Albuquerque can help you understand your rights, assess the value of your claim, and navigate the legal process to seek fair compensation.
How Can an Auto Accident Lawyer Help?
After being injured in a car wreck, the last thing you need to worry about is dealing with complex legal issues.
Fortunately, an accident attorney can help with the following tasks:
Communicating with the Insurance Company: You'll most likely need to deal with the other driver's insurance company when seeking compensation for the damage that occurred. You'll also need to communicate with your insurance provider to confirm your available auto coverages. We have extensive experience working with insurance companies and in understanding insurance policies and negotiations and can help you with this process.
Obtaining Medical Records: Medical records—including x-rays, examination results, treatment recommendations, and billing information—are your evidence of personal injuries. They are key in establishing the extent of your injuries. Not only is collecting your medical records and bills important, but summarizing and explaining your injuries is key to a successful outcome.
Reviewing Evidence: Proving your case requires collecting police reports, taking witness interviews, photographing the scene of the crash, and collecting your medical records. We have the legal knowledge and skill to effectively gather the evidence needed to prove your case.
Maximizing Insurance Coverage: Important to a successful recovery is coordinating your health insurance coverage and auto insurance coverages. We understand the complex language in insurance policies and can help ensure you maximize all of the available insurance coverage to pay for your medical expenses, pain and suffering, and property damage.
Calculating Settlement Offers: Insurance companies often make low initial offers. Evaluating whether the offer is fair and reasonable for the injuries you suffered requires a skilled legal team. We are ready to listen to your case and ready to ensure you are treated fairly.
Representing You in Court: Many car accident cases are settled outside of the courtroom. However, if there are disputes about fault or damages, the case will be taken to court. With professional legal assistance on your side, you can rest assured that your case will be presented persuasively to a jury.
Reach out to our Albuquerque car accident attorneys today to learn how we can help you with your motor vehicle accident case. We offer free consultations and contingency fees, meaning you do not pay any legal fees unless/until we recover a settlement or verdict on your behalf.
Contact us today for more info or call (505) 806-1780 to schedule a free initial consultation. Hablamos español.
"Not only are they highly competent, ethical, smart and efficient, they are very kind. They have provided the best representation and assistance imaginable and I would, without any reservation whatsoever, highly recommend this law firm."

Dorian D.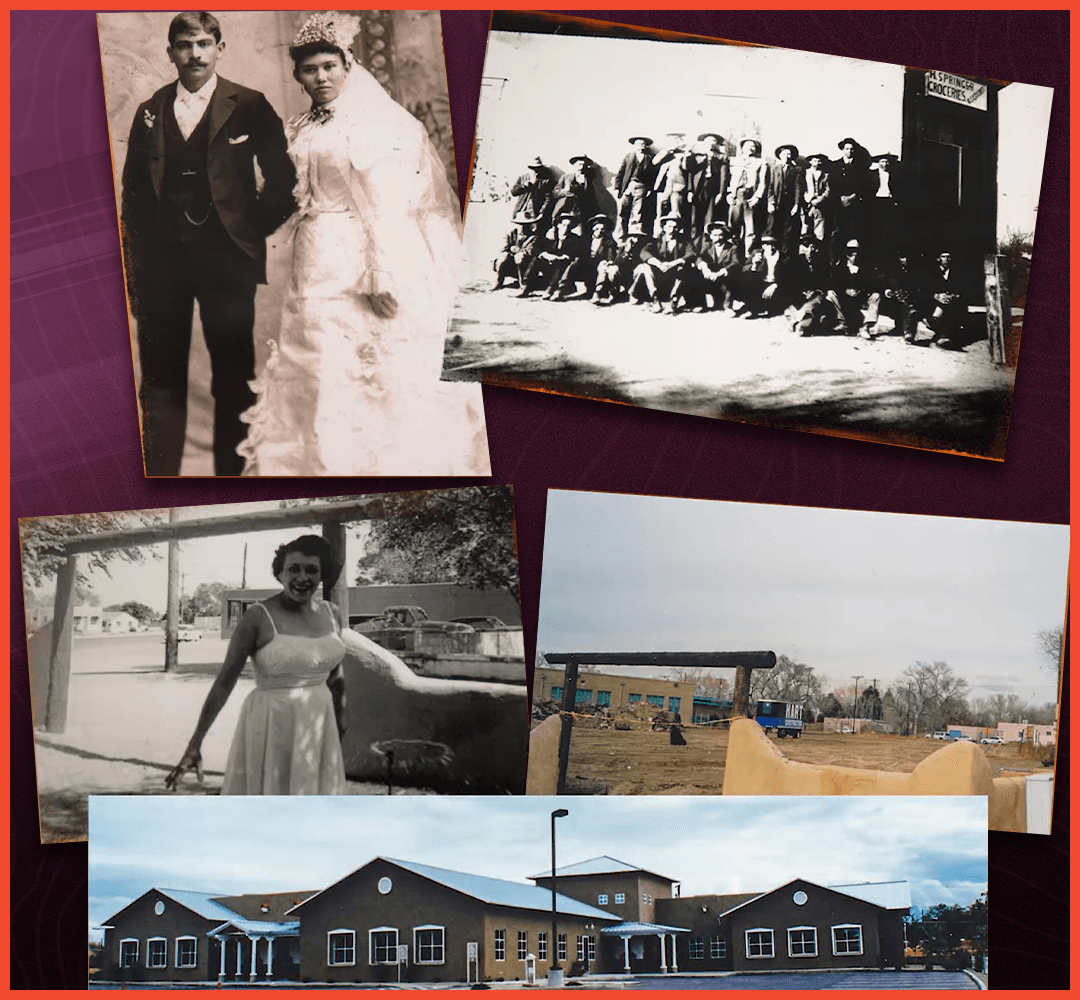 Our History
Martinez, Hart, Sanchez & Romero, P.C. is a local law firm with local and national recognition for having the expertise to handle the toughest cases. Over a century ago, David B. Martinez's grandparents realized their dream of building a general store at the corner of Rio Grande and Indian School. "A century later, David B. Martinez and F. Michael Hart built this law firm on the same corner of Rio Grande and Indian School where David's family had built their general store." The corner of Rio Grande and Indian School is now home to Martinez, Hart, Sanchez & Romero, P.C., which holds the same dedication to serving the needs of the surrounding community.