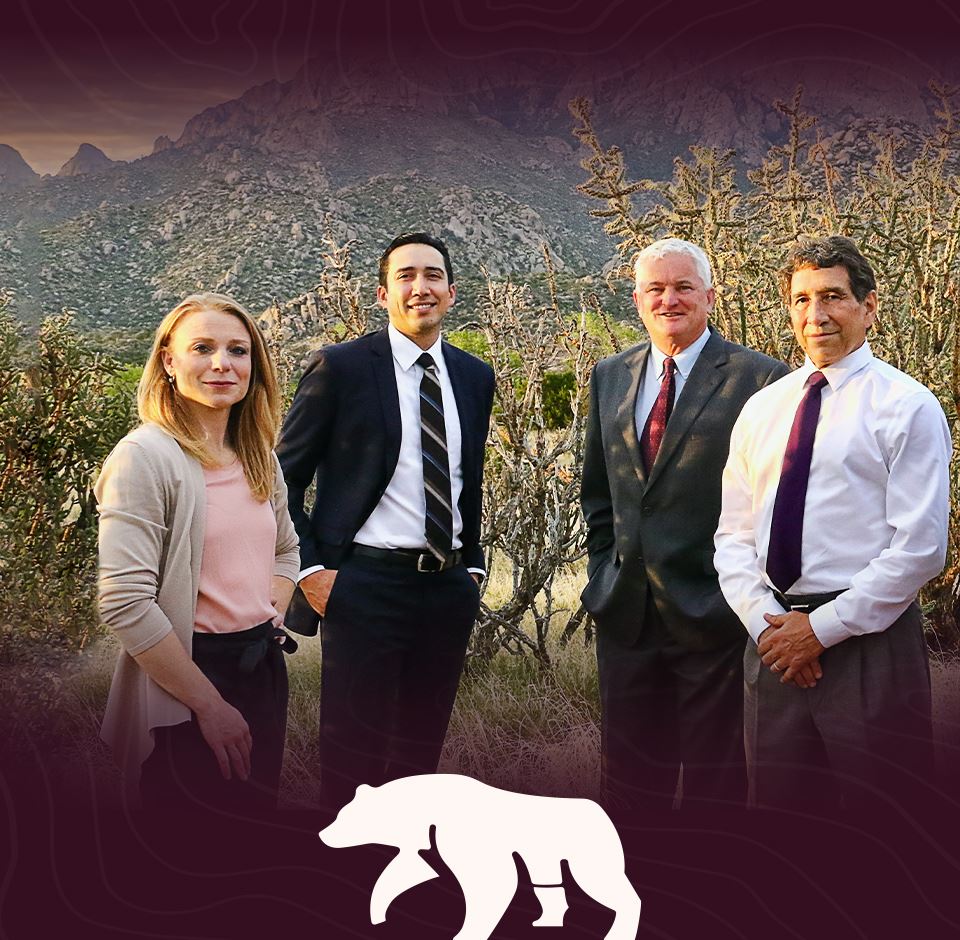 Serving Albuquerque and throughout the state of New MExico We're Not Just Your Law Firm, We're Also Your Neighbors
Albuquerque Dog Bite Attorneys
Representing Victims of Serious Dog Bites & Attacks
Dogs are a great source of joy for many people. While responsible dog owners take the proper steps to rear a happy, well-adjusted animal and to always keep their pet adequately secure, some pet owners fail in these reasonable obligations. When the proper care is not exercised, a dog bite is more likely to occur.
Our attorneys at Martinez, Hart, Sanchez & Romero have represented clients who have fallen victim to irresponsible dog owners. We've seen firsthand the damage sustained by these people, damage that sometimes causes lasting pain, scars, and other effects. We know how to hold negligent dog owners accountable, and we are committed to standing up for victims who have sustained serious and even life-changing injuries.
For a free consultation with our Albuquerque dog bite lawyers, call (505) 806-1780 or contact us online. Hablamos español.
Filing a Dog Bite Claim in New Mexico
Dog attacks are extremely frightening and often lead to serious injuries that can cause immense pain, scarring, disfigurement, and other complications. If you or someone you love has been bitten by a dog, there are certain things you should know about your right to seek financial compensation for your related damages.
First, you should know that, although New Mexico does not have a specific dog bite statute, it generally recognizes what is known as the "one-bite rule" in these types of cases.
According to this rule, a dog owner or handler can be held civilly liable for damages caused by a dog bite when they knew or reasonably should have known that the dog:
Was vicious
Had a tendency to be vicious
Had a natural inclination to be vicious
Had bitten someone in the past
Additionally, dog owners and handlers can be held liable for injuries caused by their pets when they act negligently, leading to a bite or attack. For example, if a dog owner allows their pet to roam free and unleashed in a public park where leash laws are in effect, they could be legally responsible for damages if the dog runs up to another person and knocks them down, causing bodily injury.
Note that it is not necessary to prove that a dog owner was negligent under the one-bite rule; the negligence rule generally only comes into play in cases in which the one-bite rule does not apply.
Types of Injuries Linked to Dog Bites
Even a minor dog bite can have a negative impact on your health.
Here are a few of the physical and mental effects that may accompany a dog attack:
Lacerations or Puncture Wounds: Dogs of all sizes can cause serious lacerations and puncture wounds, some of which may require stitches or suturing.
Broken Bones: During a dog attack, the victim may fall or be knocked down by the animal, which can lead to broken wrists, arms, and other fractures.
Infection: Bacteria found in the mouths of dogs can cause severe infection, which can sometimes be life-threatening to vulnerable people, including the immunocompromised.
Head and Brain Injuries: If the victim is knocked to the ground during the attack, they may sustain a serious head or brain injury, such as a concussion.
Scarring and Disfigurement: Serious puncture wounds, lacerations, and scrapes following a dog attack can lead to permanent scarring and severe disfigurement.
Neck and Facial Injuries: When dogs attack, they often aim for the neck and head, which can lead to serious facial injuries, including injuries to the eyes, ears, neck, and throat.
Nerve Damage: Deep puncture wounds and lacerations can lead to nerve damage, which may result in burning, stinging, and numbness.
Rabies: Dogs are known to carry rabies, a rare but fatal disease that requires immediate medical attention and treatment. Anyone bitten by a strange dog should always seek rabies treatment.
People involved in violent dog attacks also tend to experience serious mental and emotional effects. If a person develops a fear of dogs, they may react strongly whenever coming across them in public. This can lead to avoidance behaviors and anxiety. Other reminders of the event can also cause emotional distress, even when there is no direct threat present, and many victims suffer from post-traumatic stress disorder (PTSD), which can be debilitating in severe cases. "I can't seem to say enough about the people at this law firm. I was treated with the greatest experience ever. My case wasn't a very large case, but, non the less I was treated with the upmost respect and treatment of a huge case."

Christopher C.

"Not only are they highly competent, ethical, smart and efficient, they are very kind. They have provided the best representation and assistance imaginable and I would, without any reservation whatsoever, highly recommend this law firm."

Dorian D.
Defenses to Dog Bite Claims in New Mexico
Dog owners and handlers may have several defenses available to them that, if successful, could prevent you from recovering compensation. Under New Mexico's pure comparative negligence rule, you cannot recover the full amount you are seeking in damages if you are found partly at fault for the incident that led to your injury.
Possible defenses to dog bite claims in New Mexico include:
Provocation: The dog owner or handler may argue that you provoked the dog, and that this is what led to the attack or bite. Provocation includes behaviors such as taunting, teasing, or petting a dog after being warned not to by the owner or handler.
Trespassing: Property owners do not owe a duty of care to trespassers in New Mexico, other than to refrain from causing intentional injury. As such, if someone is bit by a dog while trespassing, the owner can raise this defense to avoid liability.
Assumption of Risk: The dog owner or handler may argue that the victim understood the risk of being attacked or bitten by the dog yet still assumed that risk. For example, if someone entered a yard where a dog was barking and growling, the owner could argue that the person assumed the risk of a bite by entering the area.
Comparative Negligence: The insurance company may attempt to use the defense of comparative negligence by showing that the dog bite victim was partially at fault for the incident. If this was the case, the victim's recovery would be reduced by the percentage of fault assigned to them by the insurance adjuster.
Types of Damages You Can Recover in a Dog Bite Claim
Dog bites often lead to considerable physical, financial, and emotional challenges. By filing a personal injury claim, you can seek fair compensation for the owner or their insurance company for your economic and noneconomic damages.
Such damages include but are not limited to:
Medical expenses, including future care costs
Lost income, wages, and employment benefits
Physical and mental pain and suffering
Emotional distress and anguish
Permanent, significant scarring and disfigurement
Post-traumatic stress disorder (PTSD), anxiety, depression, and other mental health conditions
Loss of earning capacity and future income due to permanent injury or impairment
Miscellaneous out-of-pocket expenses, such as costs associated with in-home care
Our goal at Martinez, Hart, Sanchez & Romero is to help you recover the full amount you are owed for all of your damages. Our Albuquerque dog bite lawyers provide highly compassionate and personalized legal services backed by over 100 years of combined experience. We understand what you are going through, and we want to help.
How Our Law Firm Can Help with Your Dog Bite Case
Cases involving dog bites often involve either a dog owner who was aware of the dog's aggressive behavior prior to the attack or negligence on the part of the dog owner, which contributed in some other way as a cause for the attack. Both situations can be difficult to prove. It is a good idea to consult with an experienced dog bite attorney who can help you build a powerful case and seek the maximum compensation available.
At Martinez, Hart, Sanchez & Romero, we know the ins and outs of New Mexico's one-bite rule, as well as negligence-based dog bite claims. Our Albuquerque dog bite lawyers can review the details of your case, as well as the history of the animal in question. Based on our investigation, we will then discuss our legal strategy with you and whether it is possible to obtain the necessary compensation to cover pain and suffering, as well as any medical bills you've incurred.
In addition to addressing your own damages and harms, taking legal action against a negligent dog owner may also protect others from future harm. Our firm is committed to protecting our neighbors and making our community a safer place to live.
To learn more, including how we can assist you with your potential dog bite case, contact us at (505) 806-1780 and request a free, no-obligation consultation.
"Not only are they highly competent, ethical, smart and efficient, they are very kind. They have provided the best representation and assistance imaginable and I would, without any reservation whatsoever, highly recommend this law firm."

Dorian D.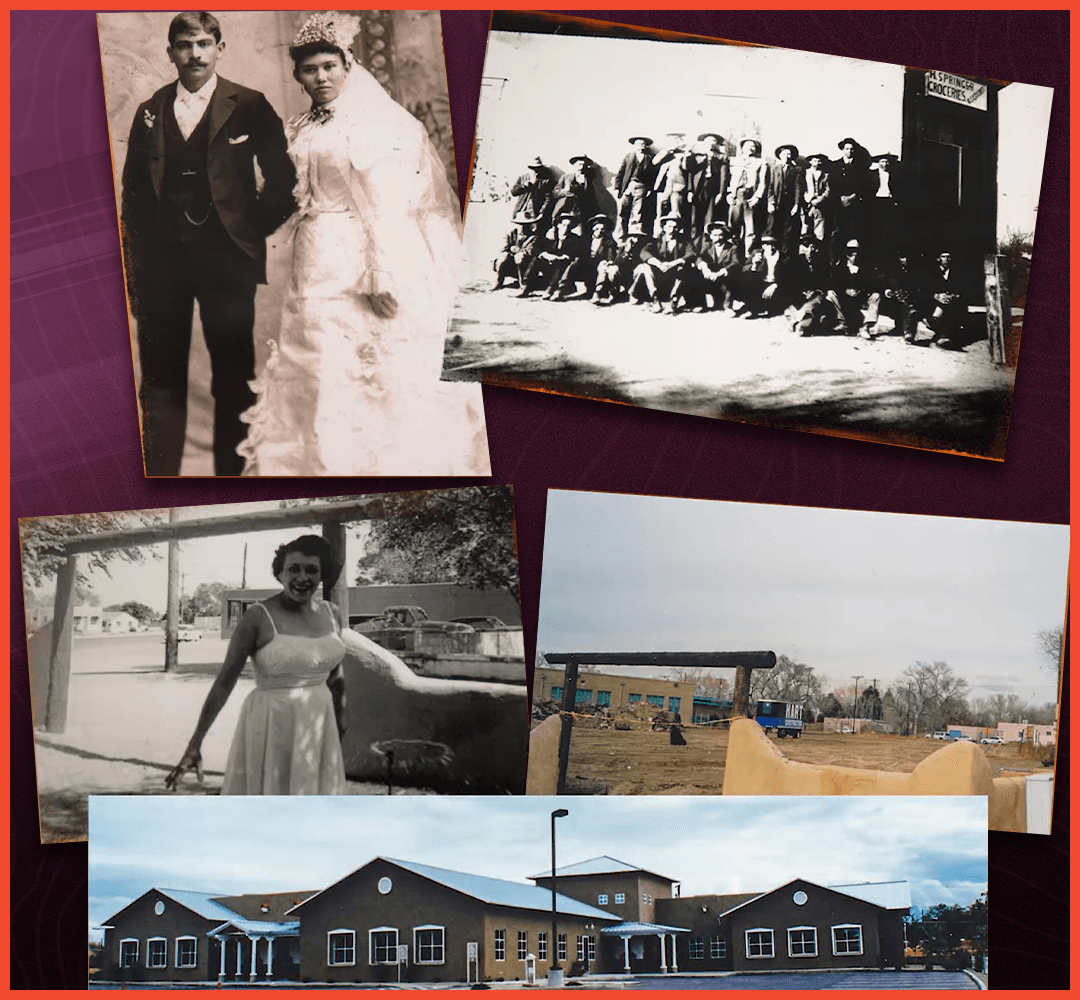 Our History
Martinez, Hart, Sanchez & Romero, P.C. is a local law firm with local and national recognition for having the expertise to handle the toughest cases. Over a century ago, David B. Martinez's grandparents realized their dream of building a general store at the corner of Rio Grande and Indian School. "A century later, David B. Martinez and F. Michael Hart built this law firm on the same corner of Rio Grande and Indian School where David's family had built their general store." The corner of Rio Grande and Indian School is now home to Martinez, Hart, Sanchez & Romero, P.C., which holds the same dedication to serving the needs of the surrounding community.