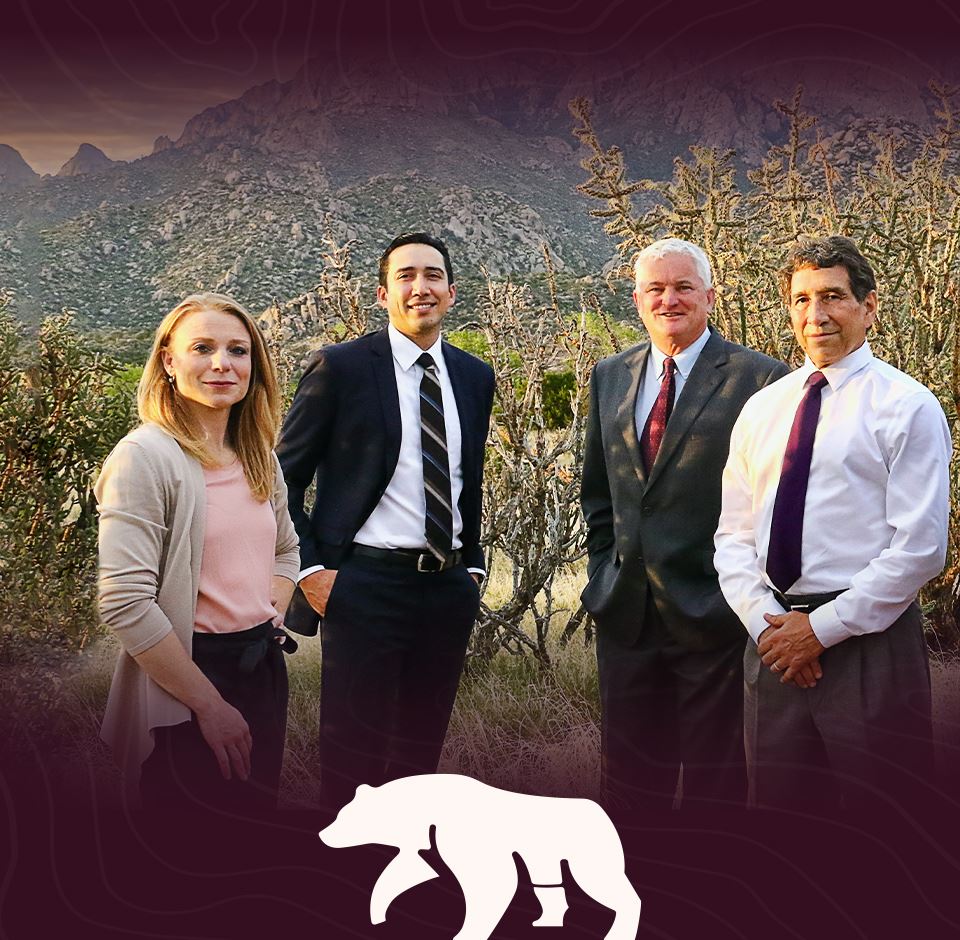 Serving Albuquerque and throughout the state of New MExico We're Not Just Your Law Firm, We're Also Your Neighbors
Albuquerque Multi-Vehicle Accident Attorneys
Auto Accident Claims Involving Multiple Vehicles & At-Fault Parties
Car accidents can be complex, especially when three or more vehicles are involved. Multi-vehicle accidents increase the dollar value of property damage and often cause injuries to multiple parties. They can also make determining fault more complex since there are likely to be more factors at play.
In cases involving multiple vehicles, the at-fault drivers and their insurance companies/defense teams will often try to minimize their responsibility in a disproportionate manner. They will often force you to try to prove the proper proportions of comparative fault in a multi-vehicle accident. That's why it's best to get professional legal assistance after such an accident.
At Martinez, Hart, Sanchez & Romero, we have provided legal services to accident victims in Albuquerque and throughout New Mexico for nearly 30 years. We have a reputation for taking the most complex, challenging cases in our profession, including those involving multiple vehicles and several at-fault parties. We are capable of quickly investigating and evaluating complex multi-vehicle accidents and are prepared to advocate tirelessly for you and your recovery.
For a free, no-obligation consultation, call (505) 806-1780. You can also reach us online using our secure contact form, and someone from our firm will get back to you shortly.
The Anatomy of a Multi-Vehicle Accident
While the details can vary depending on the situation, many multi-vehicle accidents involve chain reaction rear-end collisions. As an example, imagine four vehicles are traveling on a road. The first in line comes to a sudden stop due to an expected hazard, such as traffic slowing down due to a construction site down the road. The second driver in line crashes into the first, the third crashes into the second, and the fourth crashes into the third. Now all drivers have experienced some degree of vehicle damage and potential injury. Additionally, each driver may be found to bear some level of responsibility for what occurred.
This is just one example of how a multi-vehicle accident may occur. Regardless of how the crash happened, you could be entitled to compensation if you were injured in an accident with three or more vehicles. It is important that you work with a knowledgeable attorney, like ours at Martinez, Hart, Sanchez & Romero, who understands the complexities involved in these types of claims. An Albuquerque multi-vehicle accident lawyer from our firm can review the specific details of your case and provide personalized information on how to proceed during a no-cost, no-obligation consultation.
How Common Are Multi-Vehicle Accidents?
Though auto accidents involving three or more vehicles are less common than collisions between two vehicles and single-vehicle crashes, multi-vehicle accidents are on the rise. According to the National Highway Traffic Safety Administration (NHTSA), multi-vehicle accident fatalities rose 16% in 2021 from the previous year.
Motorists should always be aware of their surroundings and drive as defensively as possible. Unfortunately, however, even the safest of drivers cannot predict the actions of others on the road. If you are involved in an accident with multiple other vehicles, reach out to our team right away to learn how we can help you seek fair compensation for your injuries and accident-related damages.
Types of Multi-Vehicle Accidents
Many different types of multi-vehicle accidents may occur, including the chain-reaction example used above in which a driver rear-ends someone who stops suddenly and then is subsequently rear-ended by the driver behind them.
Other types of multi-vehicle accidents include:
Multi-vehicle side-impact accidents (or "T-bone" collisions)
Intersection accidents involving head-on or sideswipe collisions
Highway accidents involving multi-vehicle pileups
Multi-vehicle accidents involving large trucks and motorcycles
These accidents can occur due to a wide variety of factors, including distracted driving and cellphone use, drunk driving, inexperienced motorists, driver fatigue, and unsafe road conditions. Ironically, most multi-vehicle accidents happen when the third and subsequent drivers to become involved are desperately trying to avoid the initial vehicles that have crashed or other hazards on the road that led to or were caused by the accident. "I can't seem to say enough about the people at this law firm. I was treated with the greatest experience ever. My case wasn't a very large case, but, non the less I was treated with the upmost respect and treatment of a huge case."

Christopher C.

"Not only are they highly competent, ethical, smart and efficient, they are very kind. They have provided the best representation and assistance imaginable and I would, without any reservation whatsoever, highly recommend this law firm."

Dorian D.
How Fault Is Determined in a Multi-Vehicle Accident
Driver behavior is a primary factor in many car accidents, including those involving multiple vehicles. Using the example from the above section with the two vehicles rear-ending the front and middle vehicle, the first driver may be considered partly at fault because they weren't paying attention and, therefore, weren't able to react to the sudden yet avoidable road hazard in time. The second and third drivers may also be considered partly at fault if they equally failed to keep a proper lookout and control of their vehicles, or if they were speeding, tailgating, or texting while driving and failed to notice that the preceding vehicle had stopped.
Other factors also come into play when multiple vehicles collide. Sometimes, poor road conditions contribute to accidents if the proper safety measures aren't in place. Using the same example, the construction company may have failed to set up proper signage alerting motorists of lane changes, which then led to confusion, which then caused the first driver to stop short.
Weather conditions are another common contributor to car accidents. In storms and low visibility situations, motorists are obligated to adjust their driving to suit the hazardous conditions, particularly when it comes to speed. As the weather conditions worsen, every driver has a duty to increase the level of care with which they operate their vehicle.
All these factors require careful evaluation when it comes to building multi-vehicle accident claims and proving fault. Our team is ready to listen to your case and help you investigate and prove the cause of your injuries.
Can Multiple Parties Be at Fault for a Crash Involving Three or More Vehicles?
Not only is it possible for multiple parties to be at fault in these types of accidents, but it is also very common for this to be the case. For example, if a motorist fails to yield the right of way to an oncoming vehicle when making an unprotected lefthand turn at an intersection, leading to a crash, the driver who was turning left would likely be considered at fault. If another motorist was not paying attention when approaching the intersection and crashed into the two vehicles that had already collided, the third driver would also likely be considered at least partly at fault.
Under New Mexico's forgiving pure comparative negligence rule, you can still seek compensation for your damages after an accident if you were partly at fault. However, you cannot recover the full amount you are seeking in damages. Instead, your recovery will be reduced by your percentage of fault. So, if you are found to be 30% at fault, and you are seeking $10,000 in damages, you can only recover up to 70% of that amount, or $7,000.
Our Attorneys Are Here for You After a Multi-Vehicle Collision
At Martinez, Hart, Sanchez & Romero, we strive to make complex legal concepts understandable, so you can make the best decisions in your case. We are ready to help you prove your damages against the at-fault driver; our Albuquerque multi-vehicle accident lawyers often work with accident reconstructionists to determine exactly what happened and who shares what percentage of the blame. We work diligently to build powerful, evidence-based claims and fight tirelessly for maximum compensation for our clients.
We have built a reputation for accepting extremely challenging and complex claims, as well as for winning the results our clients need to heal and move forward with their lives. For more information about our legal services and how we can help you with your multi-vehicle accident claim, reach out to Martinez, Hart, Sanchez & Romero today.
Call (505) 806-1780 or contact us online for a free consultation. We do not collect any legal fees unless/until we recover compensation for you.
"Not only are they highly competent, ethical, smart and efficient, they are very kind. They have provided the best representation and assistance imaginable and I would, without any reservation whatsoever, highly recommend this law firm."

Dorian D.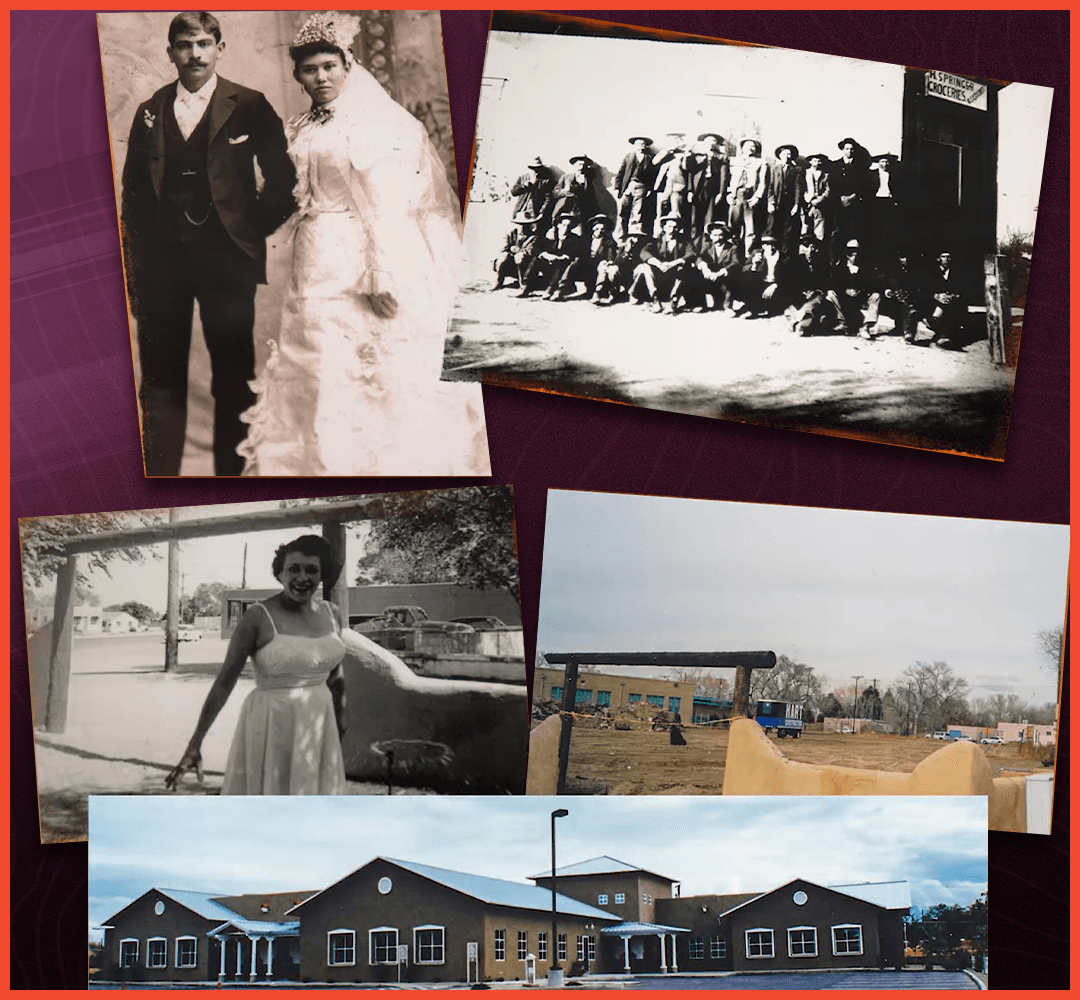 Our History
Martinez, Hart, Sanchez & Romero, P.C. is a local law firm with local and national recognition for having the expertise to handle the toughest cases. Over a century ago, David B. Martinez's grandparents realized their dream of building a general store at the corner of Rio Grande and Indian School. "A century later, David B. Martinez and F. Michael Hart built this law firm on the same corner of Rio Grande and Indian School where David's family had built their general store." The corner of Rio Grande and Indian School is now home to Martinez, Hart, Sanchez & Romero, P.C., which holds the same dedication to serving the needs of the surrounding community.