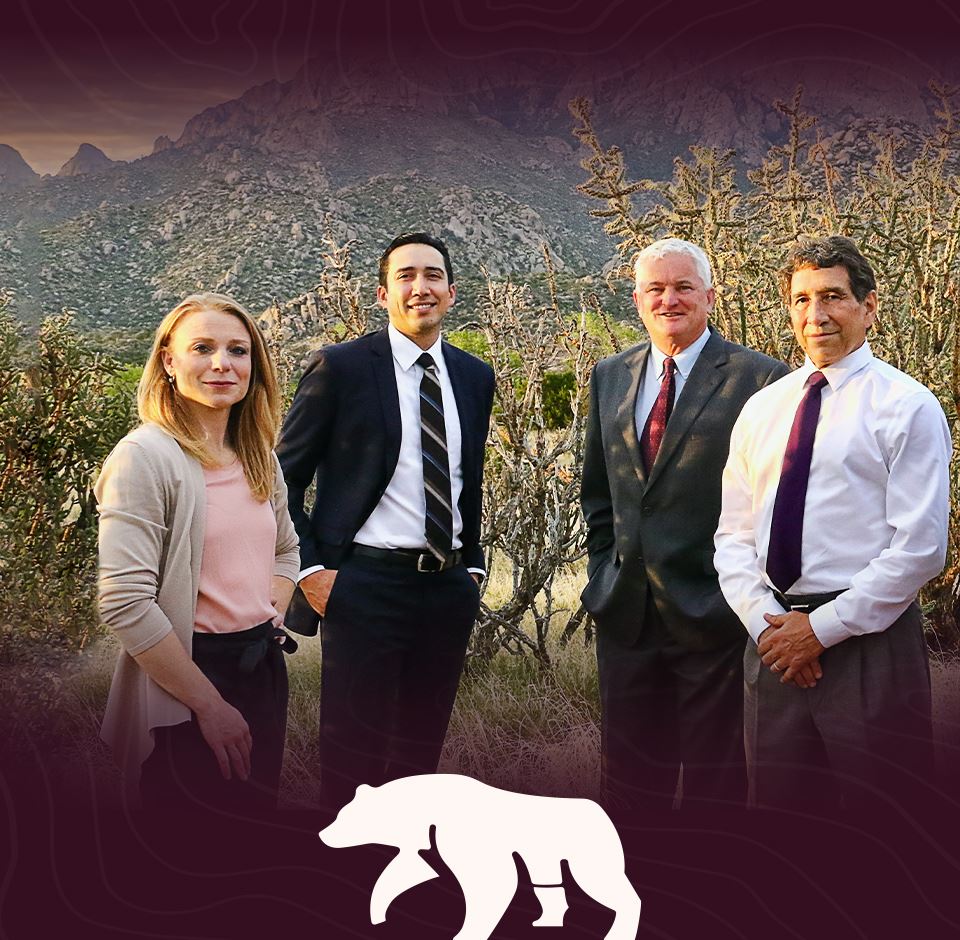 Serving Albuquerque and throughout the state of New MExico We're Not Just Your Law Firm, We're Also Your Neighbors
Albuquerque Pedestrian Accident Attorneys
Pedestrian-Vehicle Collisions in New Mexico
New Mexico is known for its gorgeous weather all year long. Accordingly, pedestrians are frequently found working and playing outside, whether jogging, taking a trip to a local park, or running errands.
Ensuring pedestrians remain safe and secure is the duty of all motorists. However, many drivers don't take this duty seriously, which can have tragic consequences. Striking a pedestrian causes serious injuries, some of which may entail lifelong effects. And in the worst-case scenario, a pedestrian accident can lead to the tragic loss of life.
At Martinez, Hart, Sanchez & Romero, we represent catastrophically injured victims and the families of those wrongfully killed in pedestrian-vehicle collisions throughout New Mexico. Our Albuquerque pedestrian accident attorneys provide compassionate, personalized legal counsel and are ready to advocate tirelessly for you and the justice you deserve.
For a free, no-obligation consultation, contact our team at (505) 806-1780. Hablamos español.
Common Injuries Associated with Pedestrian Accidents
Unlike the occupants of most motor vehicles, pedestrians have zero protection. In the event of a collision, they do not have heavy vehicle frames, doors, windows, seatbelts, or airbags to protect them from serious injury. As a result, pedestrians are often left with severe, life-changing injuries when they are struck by cars, trucks, and other motor vehicles.
Some of the most common types of injuries associated with pedestrian-vehicle collisions include:
Head, neck, and brain injuries
Spinal cord injuries, including paralysis
Broken bones/fractures
Friction burns, or road rash
Severe cuts, scrapes, and abrasions
Internal bleeding and organ damage
Traumatic amputation and crush injuries
Soft tissue injuries
Nerve damage
These and other catastrophic injuries can have devastating, life-changing consequences for victims and their families. Sadly, many pedestrian accident injuries ultimately prove fatal.
At Martinez, Hart, Sanchez & Romero, we represent both injured pedestrians and the families of those who pass away due to their injuries and related complications. We understand the tragic nature of these cases, which is why we take the time to provide our clients with the compassionate support and guidance they need.
Common Reasons Why Pedestrian Accidents Occur
While it's certainly true that pedestrians should be alert and aware when walking in high-traffic areas, motorists must exercise an even greater level of care because the risk of harm is much higher.
When reviewing the following common causes for accidents involving pedestrians, driver inattention and negligence is a recurring issue:
Failure to make a complete stop: Rolling stops, as they're commonly called, endanger pedestrians crossing the street at a stop sign. They're also illegal, as motorists are expected to come to a complete stop in this situation.
Failure to yield in crosswalks: Pedestrians must be afforded the right of way in crosswalks. Drivers should wait until the road is completely clear before moving forward. This is especially important around schools and parks, where kids congregate.
Going over the posted speed limit: Speeding increases the risk of an accident, but it also causes any injuries or property damage to be much worse should an accident occur. The faster a driver is going, the harder it will be to stop should a pedestrian appear suddenly.
Not looking when backing out of a parking space: Parking lots are often packed with people going to and from their cars. Drivers must check their rear-view mirror and blind spots before backing out of a space.
Driving while distracted: Texting while driving, talking with passengers, eating behind the wheel, adjusting a GPS, and daydreaming are all considered driving distractions. When drivers are distracted, their attention is not on the road.
Driving under the influence of alcohol or drugs: Drivers who are impaired by alcohol or drugs are much more likely to cause accidents, including collisions with pedestrians, due to reduced reaction times, alertness, and other problems associated with intoxication. "I can't seem to say enough about the people at this law firm. I was treated with the greatest experience ever. My case wasn't a very large case, but, non the less I was treated with the upmost respect and treatment of a huge case."

Christopher C.

"Not only are they highly competent, ethical, smart and efficient, they are very kind. They have provided the best representation and assistance imaginable and I would, without any reservation whatsoever, highly recommend this law firm."

Dorian D.
Who Is at Fault for a Pedestrian Accident?
Because motorists have a strict responsibility to drive cautiously and take every possible precaution to avoid hitting pedestrians, they are often liable in pedestrian accidents. However, there are certain instances in which a pedestrian may be considered partly—or even entirely—at fault.
In New Mexico, pedestrians also have certain responsibilities when it comes to sharing the road. While they have the right of way in marked and unmarked crosswalks at intersections, they must refrain from crossing against red lights or "do not walk/wait" signals. They should also avoid "darting out," or suddenly entering a roadway from a place of safety, such as a sidewalk or from behind a parked car, in a manner that does not allow oncoming motorists enough time to safely stop. And, in New Mexico, pedestrians must yield the right of way to vehicles when crossing outside of a marked or unmarked crosswalk at an intersection, otherwise known as "jaywalking."
If a pedestrian is found to have violated any law, they may be considered partly at fault for the accident. Under the state's rule of pure contributory negligence, this means that they would not be able to recover the full amount they are seeking in damages.
Compensation for Injured Pedestrians
Every case is different; the exact types of damages you can recover, as well as the overall value of your pedestrian accident claim, will depend on the unique factors involved.
That being said, you could be entitled to compensation for the following damages:
Medical expenses
Future care costs
Lost income/wages
Lost future earnings
Lost earning ability
Pain and suffering
Emotional distress
Disfigurement
In-home assistance/care
Punitive damages (in cases involving gross negligence or wanton/willful misconduct)
At Martinez, Hart, Sanchez & Romero, we help our clients fight for maximum compensation for all their economic and noneconomic losses. Our Albuquerque pedestrian accident lawyers have more than 100 years of combined experience and a long, proven track record of success. We understand what it takes to effectively pursue these claims, and we are ready to fight for you.
What to Do If You've Been Injured in a Pedestrian Accident
The first step is to make sure you're receiving proper medical care for your injuries. Next, you'll want to speak with an attorney about your case, especially if the damage sustained is particularly severe or debilitating.
Our team at Martinez, Hart, Sanchez & Romero can help you gather the necessary evidence to support your claim, such as copies of the police report, your medical records, and other important documents. We can also communicate with the insurance company so that you don't have to. We believe that you should spend this time focused on healing—not on fighting for the fair compensation you are owed.
Instead, you can trust our team to represent your rights, both in and out of the courtroom. While most personal injury claims are settled before going to trial, litigation may become necessary if the insurance company refuses to play fair. Our goal is to level the playing field for you and help ensure that you receive the full amount you deserve for your accident-related damages.
Contact us online or call (505) 806-1780 today to request a free consultation. There are no legal fees for you unless we win your case. Hablamos español.
"Not only are they highly competent, ethical, smart and efficient, they are very kind. They have provided the best representation and assistance imaginable and I would, without any reservation whatsoever, highly recommend this law firm."

Dorian D.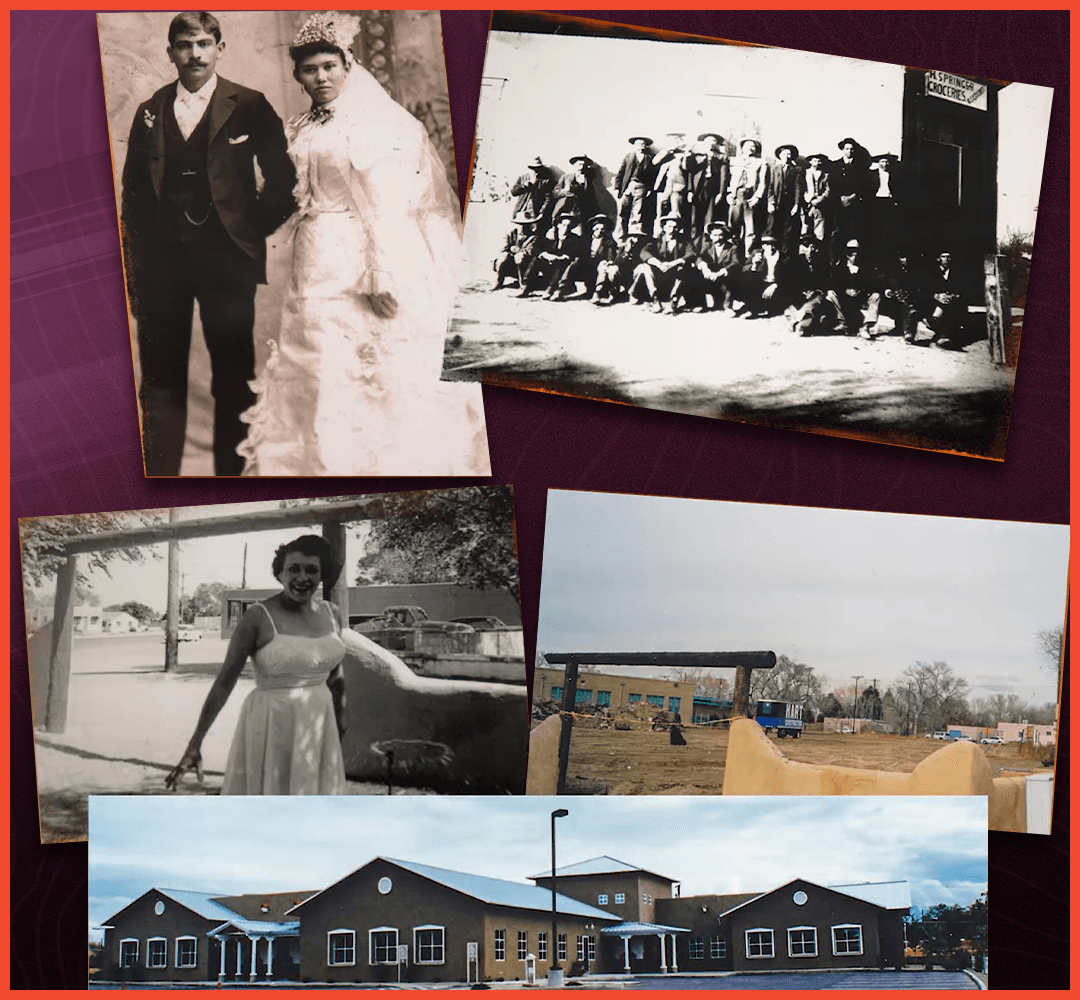 Our History
Martinez, Hart, Sanchez & Romero, P.C. is a local law firm with local and national recognition for having the expertise to handle the toughest cases. Over a century ago, David B. Martinez's grandparents realized their dream of building a general store at the corner of Rio Grande and Indian School. "A century later, David B. Martinez and F. Michael Hart built this law firm on the same corner of Rio Grande and Indian School where David's family had built their general store." The corner of Rio Grande and Indian School is now home to Martinez, Hart, Sanchez & Romero, P.C., which holds the same dedication to serving the needs of the surrounding community.