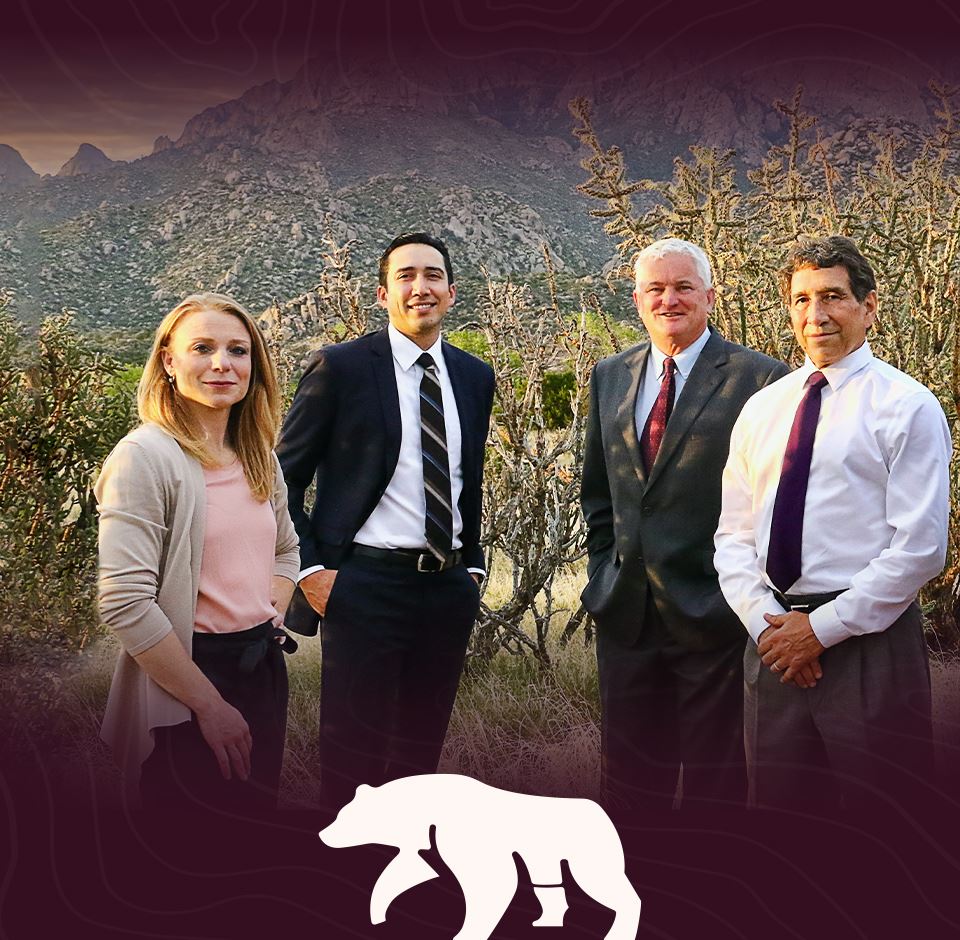 Serving Albuquerque and throughout the state of New MExico We're Not Just Your Law Firm, We're Also Your Neighbors
Albuquerque Brain Injury Attorneys
Traumatic Brain Injury Claims
A traumatic brain injury, or TBI, is a catastrophic injury that can affect nearly every aspect of a person's life. Serious TBIs may result in significant physical, behavioral, and cognitive impairments, as well as considerable financial hardships associated with extensive medical treatment, ongoing rehabilitative care, and lost income due to time taken off work to recover and/or lost earning capacity.
At Martinez, Hart, Sanchez & Romero, we recognize the immense impact brain injuries have on the lives of victims and their loved ones. If you or someone you care about suffered a TBI as a result of someone else's negligent or wrongful conduct, you could be entitled to financial compensation for your resulting damages, including medical expenses, lost wages, and pain and suffering. Our Albuquerque brain injury lawyers are here to help.
Continue reading to learn more about filing a traumatic brain injury claim in New Mexico, or contact us directly at (505) 806-1780 for a free, no-obligation consultation with a member of our team.
What Constitutes a Traumatic Brain Injury?
Traumatic brain injuries (TBIs) are a type of acquired brain injury, meaning they occur after a person is born (as opposed to in utero). As the name suggests, TBIs are the result of traumatic events, such as accidents or violent incidents.
There are many different types of traumatic brain injuries, ranging in severity from relatively mild to extremely severe. However, all TBIs are considered "serious." If you or someone else has sustained a head injury or suspected brain injury, seek immediate medical attention.
Some of the most common types of traumatic brain injuries include:
Concussions: Concussions are among the most common of all brain injuries. They result from a serious blow to the head or violent shaking of the head and/or upper body. Though they are considered relatively "mild" compared to other types of TBIs, concussions are still very serious and require prompt medical attention. Concussions can range from mild to severe and may result in symptoms such as fatigue, drowsiness, headache, nausea, vomiting, blurred vision, ringing in the ears, confusion, slurred speech, forgetfulness, lack of concentration, memory problems, and temporary loss of consciousness.
Contusions: A cerebral contusion is essentially a bruise—or area of bleeding—that occurs on the brain. In most cases, cerebral contusions occur alongside other serious head injuries, including concussions, as they generally result from a blow to the head or violent movement of the head and/or brain. When the brain hits the inside of the skull or the tough outer covering known as the "dura mater," a bruise may form with or without an acute subdural or epidural hematoma. Some cerebral contusions may require surgical removal, particularly when there is significant pressure on the brain and/or a blood clot (intracerebral hematoma) forms.
Coup-Contrecoup: A coup brain injury occurs at the site of the initial impact, whereas a contrecoup brain injury is an injury that forms on the opposing side. A coup-contrecoup brain injury, therefore, is actually two injuries: one at the site of the initial impact and one on the opposing side. These injuries occur when a severe blow to the head causes the brain to move violently within the skull, hitting the opposing side and leading to injuries on both sides of the brain. As a result, coup-contrecoup injuries often result in numerous secondary complications, making them one of the most serious types of TBI. Symptoms of coup-contrecoup range widely and may include everything from language difficulties to behavioral changes to seizures.
Diffuse Axonal Injuries: A diffuse axonal injury (DAI) occurs when the microscopic connective tissues and fibers within the brain are torn (known as "shearing") as a result of violent rotational movements of the brain within the skull. This is commonly seen with motor vehicle accidents and other traumatic events. Because these tears are so small, they can be difficult to detect, even with the use of computed tomography (CT) and magnetic resonance imaging (MRI) scans. As a result, victims may not receive the prompt medical care they need. Sadly, DAIs often lead to various secondary complications, as well as coma and death.
While these are examples of common closed-head injuries, in which there may be no visible damage to the head or skull, open-head injuries can be just as if not more serious. Examples of open-head brain injuries include skull fractures, gunshot wounds, and other penetrating head injuries.
Common Causes of Traumatic Brain Injuries
Sadly, most TBIs are avoidable. They tend to occur because of the negligent, wrongful, or violent conduct of others. When this is the case, victims (or their loved ones) are entitled to take legal action and seek fair compensation for their related damages.
Specifically, some of the most common causes of traumatic brain injuries include:
Car, truck, motorcycle, and other motor vehicle accidents
Being struck by or against objects
Falls, including falls from heights and slip and fall accidents
Acts of violence, including assault and other crimes
Sports and recreation accidents, such as boating or ATV crashes
Drownings and near-drownings
Oxygen deprivation as a result of medical malpractice
Whether a drunk or distracted motorist crashed into you on the highway, or you slipped and fell due to unsafe conditions on someone else's property, Martinez, Hart, Sanchez & Romero can help. Our team knows how to investigate complex brain injury cases to determine what happened and, most importantly, who is legally responsible for your damages. "I can't seem to say enough about the people at this law firm. I was treated with the greatest experience ever. My case wasn't a very large case, but, non the less I was treated with the upmost respect and treatment of a huge case."

Christopher C.

"Not only are they highly competent, ethical, smart and efficient, they are very kind. They have provided the best representation and assistance imaginable and I would, without any reservation whatsoever, highly recommend this law firm."

Dorian D.
The Short- & Long-Term Impacts of a Brain Injury
TBIs have numerous short- and long-term consequences. These effects not only impact victims but also, in many cases, their families and loved ones. Often, these loved ones must significantly alter their lives to provide adequate care and financial support to those who have suffered serious brain injuries and can no longer perform once-ordinary everyday tasks.
In the short term, TBI victims may experience:
Confusion
Disorientation
Headache
Nausea or vomiting
Blurred vision
Ringing in the ears or loss of hearing
Fatigue or drowsiness
Changes in taste and smell
Problems with memory and concentration
Sleep disturbances
Depression or anxiety
Problems communicating verbally or understanding language
Higher susceptibility to infection due to impaired immune system functioning
In the long term there could be an increased risk for diseases, such as dementia and Parkinson's disease; difficulty concentrating; chronic pain; seizures; trouble sleeping; changes in behavior, ranging from aggression to impulsivity; motor disabilities; sensory disabilities, such as impaired vision or hearing difficulties; communication difficulties, including having trouble finding words or forming sentences; and cognitive impairment, which can involve memory problems or impaired cognitive functioning.
The families of TBI victims must also live with the consequences of this life-altering injury for many years to come. They may experience considerable financial stress as a result of the medical costs associated with necessary care and related treatment costs. There may be emotional strain on family relationships due to the changing circumstances brought on by a TBI. Additionally, there can be an increased need for caregiving assistance, whether it comes from family members directly or requires outsourcing services, thereby increasing financial burdens upon families even further.
What Is the Value of a Brain Injury Claim?
While the overall value of brain injury claims varies depending on the unique factors involved, these catastrophic injury cases tend to be fairly high in value.
You could be entitled to compensation for the following damages:
Past, current, and future medical expenses
Past, current, and future lost income/wages
Past, current, and future pain and suffering
Loss of earning ability due to permanent injury or impairment
Emotional distress and trauma
In-home assistance and/or care
Miscellaneous out-of-pocket expenses associated with the injury
Punitive damages (in cases involving gross negligence or wanton/willful misconduct)
Our Albuquerque traumatic brain injury lawyers fight for maximum compensation for our clients. As your legal team, we are ready to advocate tirelessly for you and your recovery.
How an Experienced Attorney Can Help with Your Brain Injury Case
At Martinez, Hart, Sanchez & Romero, we assist our brain injury clients throughout each stage of the legal process. From gathering evidence and building your case to negotiating with the liable party and preparing for litigation, we will be there to answer your questions and provide the dedicated support you need. We understand that this is a very difficult time in your life, which is why we approach every case with the care, compassion, and attention it deserves.
Reach out to our team today to learn how our experienced attorneys can help you with your case. We offer free consultations and do not collect any legal fees unless/until we recover compensation for you.
Call our office at (505) 806-1780 or submit a contact form here on our website today to get started. Hablamos español.
"Not only are they highly competent, ethical, smart and efficient, they are very kind. They have provided the best representation and assistance imaginable and I would, without any reservation whatsoever, highly recommend this law firm."

Dorian D.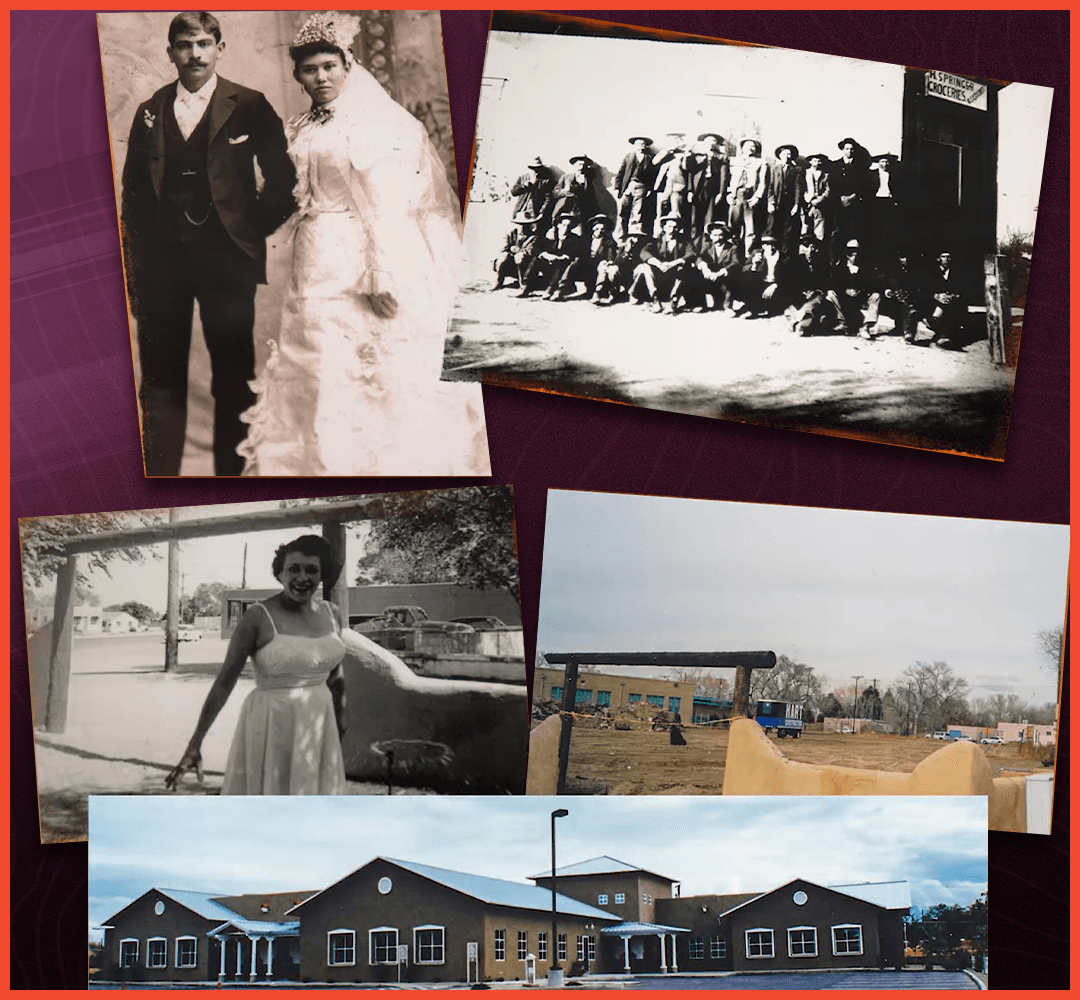 Our History
Martinez, Hart, Sanchez & Romero, P.C. is a local law firm with local and national recognition for having the expertise to handle the toughest cases. Over a century ago, David B. Martinez's grandparents realized their dream of building a general store at the corner of Rio Grande and Indian School. "A century later, David B. Martinez and F. Michael Hart built this law firm on the same corner of Rio Grande and Indian School where David's family had built their general store." The corner of Rio Grande and Indian School is now home to Martinez, Hart, Sanchez & Romero, P.C., which holds the same dedication to serving the needs of the surrounding community.