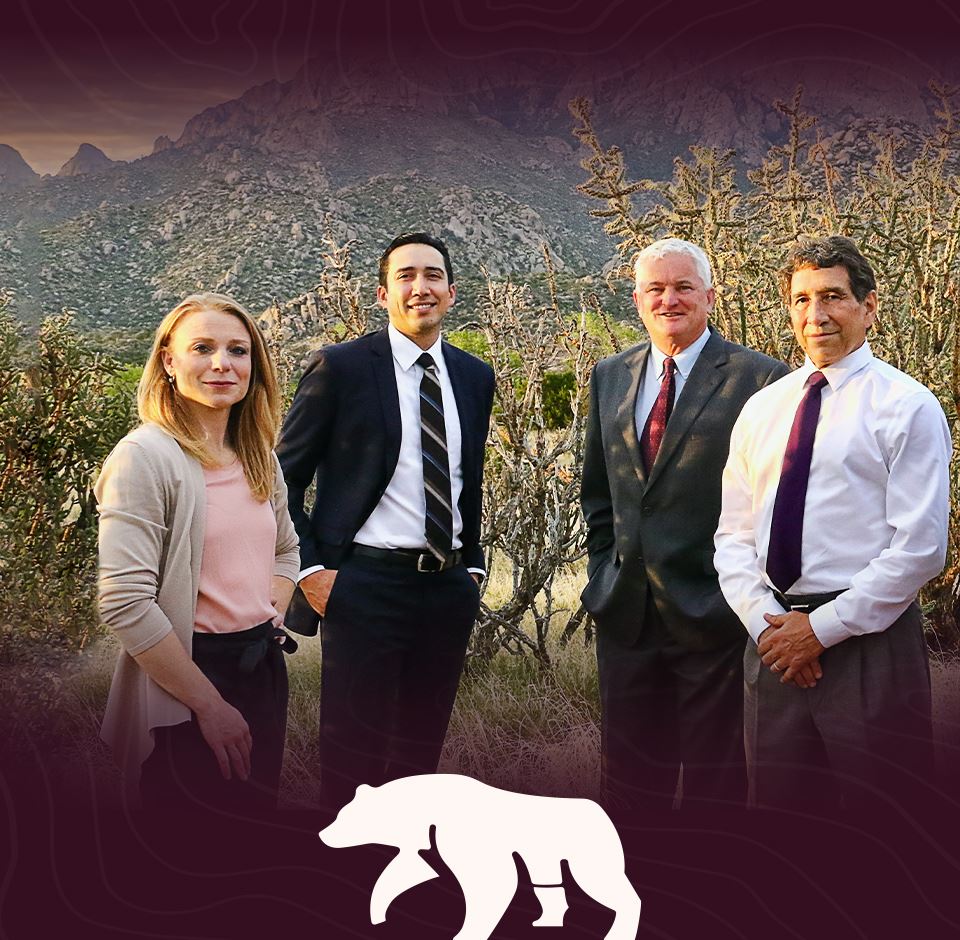 Serving Albuquerque and throughout the state of New MExico We're Not Just Your Law Firm, We're Also Your Neighbors
Albuquerque Motorcycle Accident Attorneys
Filing a Motorcycle Accident Claim in New Mexico
Everyone who operates a motor vehicle must follow traffic laws and behave courteously towards others on the road to prevent accidents. Sadly, a wreck that causes minor damage to a passenger vehicle can be devastating to a person riding a motorcycle. Along with loss of life, a motorcycle accident can lead to serious injuries, decreased mobility, and other long-term physical effects that lower your quality of life significantly.
If you or someone you love was involved in a motorcycle accident in Albuquerque or the surrounding areas, turn to the team at Martinez, Hart, Sanchez & Romero. With more than 100 years of combined experience, our attorneys have what it takes to aggressively advocate for you and your recovery. We understand the unique challenges you are facing, and we know how to help.
Request a free consultation with one of our Albuquerque motorcycle accident attorneys today; call (505) 806-1780 or contact us onlineto get started.
Common Motorcycle Accident Injuries
Compared to the occupants of standard passenger vehicles, motorcyclists are relatively unprotected when it comes to collisions. Even when they wear helmets and other protective gear, bikers and their passengers are at risk of suffering catastrophic injuries when they become involved in accidents with other vehicles and objects along the roadway.
Some of the most common types of motorcycle accident injuries include:
Head Injuries: Head injuries are among the most severe and common motorcycle accident injuries. They can range from minor concussions to

traumatic brain injuries (TBIs)

. Even when wearing a helmet, riders can still suffer head injuries upon impact, which is why wearing a properly fitting, DOT-approved helmet is crucial for reducing the risk of head trauma.

Road Rash: Road rash occurs when a rider's skin scrapes against the road surface during a fall or slide. It can range from minor abrasions to deep, painful wounds that may require skin grafts or surgery. Protective gear like leather jackets and pants can help reduce the severity of road rash.
Fractures and Broken Bones: The force of impact in a motorcycle accident can lead to fractures and broken bones, commonly involving the arms, legs, wrists, and collarbones. These injuries can be painful and may require surgical intervention to set and heal properly.
Spinal Cord Injuries: Motorcycle accidents can result in spinal cord injuries, which can lead to varying degrees of paralysis. The severity of the injury depends on the location and extent of damage to the spinal cord.
Internal Injuries: The impact from a motorcycle accident can cause internal injuries such as organ damage, internal bleeding, and chest injuries. These injuries may not be immediately apparent, so it's important for riders involved in accidents to seek medical evaluation.
Joint and Ligament Injuries: Motorcycle accidents can cause injuries to joints and ligaments, including sprains, strains, and tears. These injuries can be painful and may require rehabilitation or surgical intervention.
Facial Injuries: Riders may suffer facial injuries, including lacerations, fractures, or dental injuries. The use of full-face helmets and other protective gear can help reduce the risk of facial trauma.
Burns: Motorcycle accidents can result in burns, especially if the motorcycle catches fire after the collision. Burns can cause severe pain and may require extensive medical treatment, including skin grafts.
Psychological Trauma: In addition to physical injuries, motorcycle accidents can also cause psychological trauma, such as post-traumatic stress disorder (PTSD) or anxiety, which can have long-lasting effects on a rider's mental well-being.
Amputations: In some severe cases, a motorcycle accident can lead to the loss of limbs, which can have profound and life-altering consequences for the rider.
These and other related injuries can have numerous complications and may even lead to coma and/or death. This can make it extremely difficult for victims and their families to heal, and many are left with immense physical, emotional, and financial challenges that can seem impossible to overcome.
By filing a personal injury or wrongful death claim against the liable party, you can seek the justice you and your family deserve. While nothing can undo the trauma of a serious motorcycle accident, a fair settlement or jury verdict can provide much-needed financial relief and the resources you need to move forward.
How Do Motorcycle Accidents Happen?
Most motorcycle accidents occur due to another driver's failure to see and keep a proper lookout for motorcyclists on the road. Motorcycles are easy to miss when a person is distracted or not making sure the lanes are clear.
There are many other causes of motorcycle accidents, including:
Failure to check one's blind spot before changing lanes
Not signaling properly
Driving at an unsafe speed, which reduces reaction time
Driving aggressively or experiencing fits of road rage
Tailgating too close to a motorcycle to react appropriately to a sudden stop
Driver inexperience
Poor road conditions, which have a bigger impact on motorcycles than passenger vehicles
When someone else is at fault for an accident, the injured motorcyclist can file a claim against the liable party's insurance company. If the insurance company refuses to offer a fair settlement, the injured motorcyclist may pursue legal action.
What Should You Do If You're Injured While Riding Your Motorcycle?
There are several things you should do to protect yourself and your future injury claim if you are involved in a motorcycle accident.
If possible, try to take the following steps:
Seek immediate medical attention if you have not already been hospitalized or seen by a doctor. You should always receive medical care after a motorcycle accident, as this not only ensures that you get the treatment you need but also serves as valuable evidence for your future claim.
Report the accident to the police if you have not already done so. In most cases, the police will be called to the scene of the crash, where they will fill out an official accident report. You should try to get a copy of this report if possible.
Preserve any evidence from the scene of the accident, including pictures of the crash and your injuries, statements from witnesses who saw what happened, and torn or bloodied clothing. If your bike was damaged, try to avoid having it repaired until you can document the damage.
Obtain copies of your medical records and bills, along with other documents that could prove valuable to your future claim. This may include paystubs, insurance claim forms, emails from insurance adjusters, and more.
Refrain from speaking to the other party's insurance company until you have first discussed your case with a lawyer. You should never sign anything provided to you by the other insurance company or agree to a settlement without talking to a lawyer.
Contact an attorney with experience handling motorcycle accident claims. These cases are not like other, standard car accident cases. You need someone by your side who understands the unique nuances involved and who can help you fight for the full, fair compensation you deserve.
Our Albuquerque motorcycle accident lawyers are ready to answer your questions and provide the information you need to move forward. Reach out to our team today to learn more during a free and confidential consultation. "I can't seem to say enough about the people at this law firm. I was treated with the greatest experience ever. My case wasn't a very large case, but, non the less I was treated with the upmost respect and treatment of a huge case."

Christopher C.

"Not only are they highly competent, ethical, smart and efficient, they are very kind. They have provided the best representation and assistance imaginable and I would, without any reservation whatsoever, highly recommend this law firm."

Dorian D.
Why Are Motorcycle Accidents So Devastating?
Motorcycle accidents can be particularly devastating to motorcyclists due to a combination of factors, including the inherent risks associated with riding a motorcycle and the limited protection provided by the vehicle itself.
Here are some key reasons why motorcycle accidents tend to result in severe consequences for riders:
Lack of protective barriers: Unlike cars and other enclosed vehicles, motorcycles offer very little physical protection to their riders. Motorcyclists are exposed to the elements and have no external safety shell to absorb the impact in a collision. This means that when an accident occurs, riders are more likely to come into direct contact with other vehicles, the road, or roadside objects, increasing the risk of injury.
Size and visibility: Motorcycles are smaller and less visible on the road compared to larger vehicles like cars and trucks. This reduced visibility makes it more likely for other drivers to overlook or fail to notice motorcycles, leading to accidents such as side-impact collisions or vehicles turning into the path of an oncoming motorcycle.
Balance and stability: Motorcycles require a higher level of skill and coordination to operate compared to cars. Factors like uneven road surfaces, gravel, or sudden maneuvers can easily upset a motorcycle's balance, potentially causing a rider to lose control and crash.
Vulnerability to road conditions: Motorcycles are more sensitive to road conditions. Potholes, debris, wet surfaces, and other hazards can have a more significant impact on the stability and control of a motorcycle. Even minor obstacles that might not affect a car can lead to a dangerous situation for a motorcyclist.
High-speed impacts: Motorcycles often have powerful engines and are capable of high speeds. When accidents occur at higher speeds, the forces involved in the collision are significantly greater, leading to more severe injuries or fatalities.
Lack of protective gear: While riders can wear protective gear like helmets, jackets, gloves, and boots, not all motorcyclists use or properly wear these safety items. Inadequate or absent protective gear increases the risk of serious injury in an accident.
Ejection from the motorcycle: In many motorcycle accidents, riders are thrown from their bikes upon impact, which can result in secondary injuries as they collide with other vehicles, objects, or the road surface.
Limited crash avoidance capabilities: Motorcycles typically lack advanced safety features found in cars, such as airbags, anti-lock braking systems (ABS), and electronic stability control (ESC). These features can help cars avoid accidents or mitigate their impact.
Distracted or impaired drivers: Motorcyclists are often vulnerable to the actions of other road users, including those who may be distracted, impaired by drugs or alcohol, or otherwise engaged in risky behavior.
How Are Motorcycle Accident Cases Different from Car Accident Claims?
A motorcycle accident can lead to devastating injuries. These injuries may affect your mobility and prevent you from earning a living. You'll also be subject to exorbitant medical bills, which may not be covered by your insurance—especially if you lose your job to a disability.
There is also the emotional component of being injured in a serious auto accident. You might feel depression about what occurred, or experience anxiety about what the future will bring.
Unfortunately, handling a motorcycle case is often more challenging than handling a typical car accident case. This is primary because the injuries are more complicated. Motorcycle cases are also more challenging because of the unfair negative biases that exists against motorcyclists. Contrary to the stereotypes, our experience handling thousands of motorcycle crash cases has shown that the majority of motorcyclists are safe and conscientious drivers. Most riders are concerned about their safety. They wear helmets, have taken one or more safety courses, and have a good driving record.
Why Hire a Motorcycle Accident Attorney?
If you've suffered a motorcycle crash, you'll need attorneys with experience representing injured riders. Your team at Martinez, Hart, Sanchez & Romero has the experience to understand your injuries and help you overcome the challenges placed on your case. We are here to listen and ready to stand up for you.
Some of the many complications that can arise in motorcycle accident cases include:
Severe Injuries: Severe injuries are 10 times more likely with motorcycle crash than with car crashes. Serious injuries, such as head trauma or damage to the spinal cord, can be life-threatening and permanent. Severe injuries will require legal experts to prove your case and help you get back on the road.
Insurance Disputes: Calculating injury settlements is a complex matter, especially when insurance companies deny your claim or undervalue your injuries. This leads to complicated disputes between insurance companies and motorcycle accident victims, who often feel the insurance company is not fairly evaluating the crash. We have extensive experience working with insurance companies and understand insurance policies and negotiations. This often puts our clients in the best possible position to better the likelihood of a successful outcome.
Varying Insurance Coverage: Coordinating your health insurance coverage and auto insurance coverages is important to a successful recovery. At Martinez, Hart, Sanchez & Romero, we understand the complex language typical in insurance policies and know how to help you maximize all of the available insurance coverage to pay for your medical expenses, pain and suffering, and property damages.
Calculating Settlement Offers: Insurance companies often make low initial offers. Evaluating whether the offer is fair and reasonable for the injuries you suffered requires a skilled legal team. We are ready to listen to your case and help ensure that you are treated fairly.
Litigation: Many motorcycle accident cases are settled outside of the courtroom. However, if there are disputes about fault or damages, the case will likely be taken to court. With professional legal assistance on your side, you can rest assured that your case will be presented effectively to the jury.
Martinez, Hart, Sanchez & Romero helps motorcyclists in Albuquerque and throughout New Mexico get back on the road. We're passionate about assisting our clients so they can focus on their health and wellbeing instead of worrying about how they'll pay their bills during this trying time.
We offer free initial consultations and contingency fees, meaning you do not owe any upfront costs when you hire our firm. Instead, we only collect legal fees and litigation-related expenses if we successfully recover a settlement or jury verdict on your behalf.
Contact us today at (505) 806-1780 to learn how our team can help you get back on your feet after a motorcycle accident.
"Not only are they highly competent, ethical, smart and efficient, they are very kind. They have provided the best representation and assistance imaginable and I would, without any reservation whatsoever, highly recommend this law firm."

Dorian D.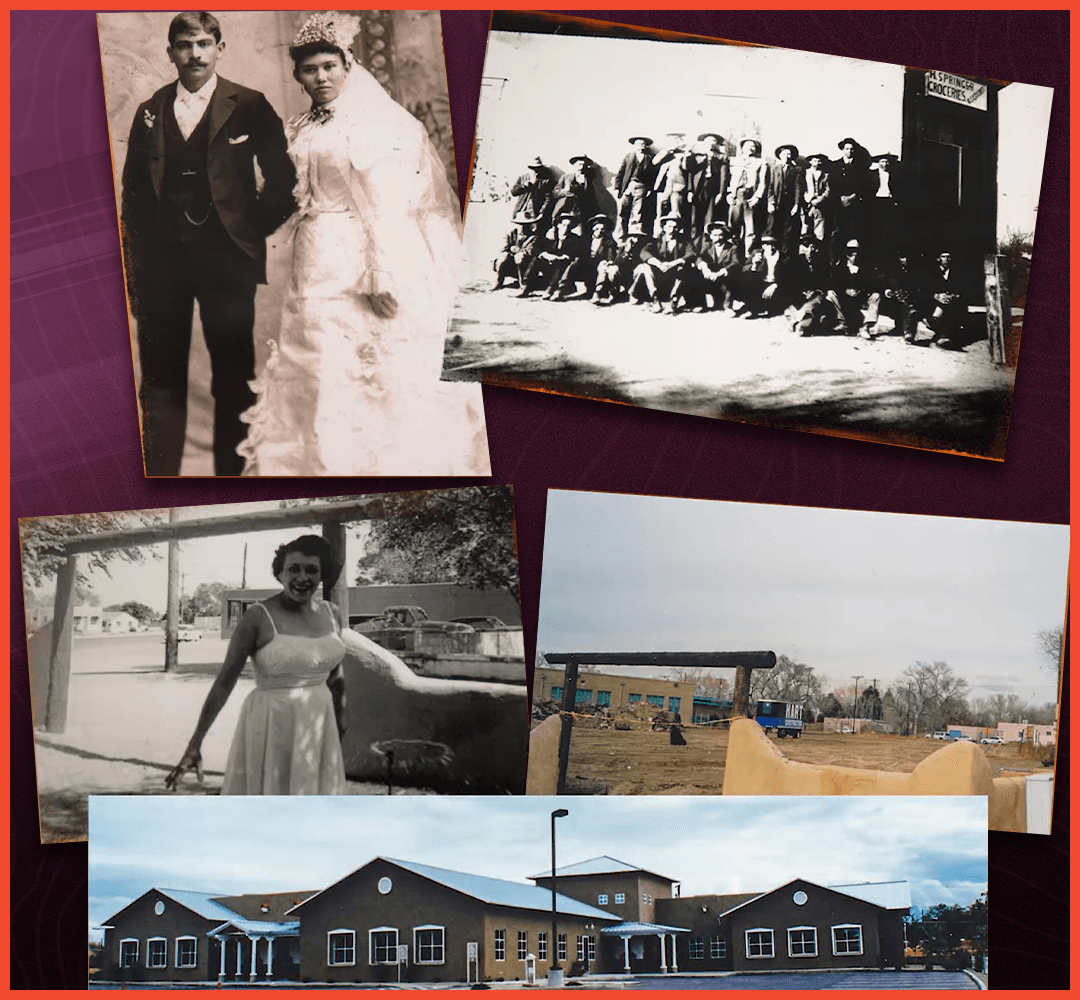 Our History
Martinez, Hart, Sanchez & Romero, P.C. is a local law firm with local and national recognition for having the expertise to handle the toughest cases. Over a century ago, David B. Martinez's grandparents realized their dream of building a general store at the corner of Rio Grande and Indian School. "A century later, David B. Martinez and F. Michael Hart built this law firm on the same corner of Rio Grande and Indian School where David's family had built their general store." The corner of Rio Grande and Indian School is now home to Martinez, Hart, Sanchez & Romero, P.C., which holds the same dedication to serving the needs of the surrounding community.