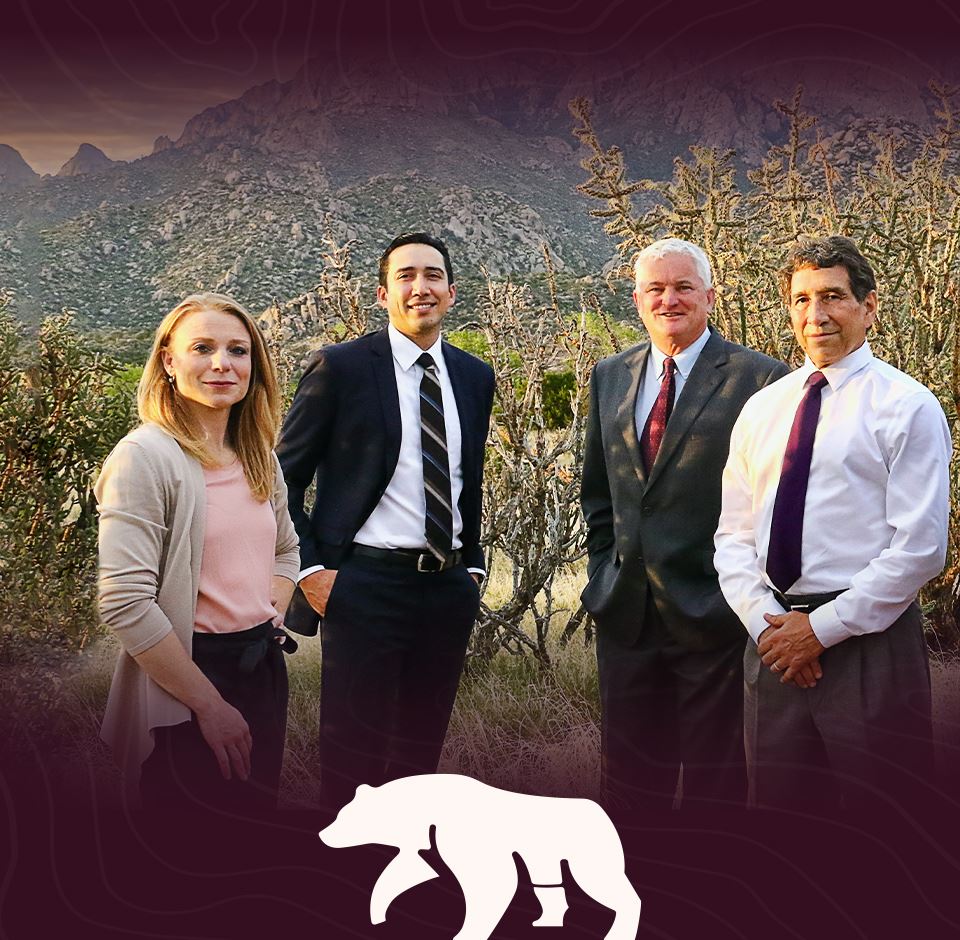 Serving Albuquerque and throughout the state of New MExico We're Not Just Your Law Firm, We're Also Your Neighbors
Albuquerque Negligent Security Attorneys
Filing a Negligent Security Lawsuit in New Mexico
In New Mexico, all property owners, regardless of whether they own residential or commercial property, have a responsibility to protect visitors and guests from foreseeable harm. When that duty is not exercised, victims of crimes like assault, battery, robbery may have the right to pursue compensation through a negligent security claim.
If you have been injured due to inadequate security measures on someone else's property, the experienced attorneys at Martinez, Hart, Sanchez & Romero can help you explore your legal options. With over 100 years of combined experience in personal injury law, we offer compassionate and seasoned representation for crime victims seeking justice in Albuquerque and beyond.
Continue reading to learn more about filing a negligent security claim, or call (505) 806-1780 to schedule a free initial consultation with a member of our legal team.
What Is Negligent Security?
"Negligent security" is a phrase used to refer to instances in which a property owner fails to provide adequate security measures to keep patrons, visitors, and others who lawfully enter the premises safe. When a property owner knows (or reasonably could know) that there is a risk of injury to others when such security measures are not in place, and someone actually is injured on the premises, the property owner could be held legally responsible.
For example, the owner of a liquor store learns that there have been multiple instances in the past few months of people being robbed while walking down the street where the liquor store is located. Despite this, the property owner does not install any security cameras or hire a security guard. If someone is mugged in the parking lot adjacent to the liquor store, leading to bodily injury and other damages, the liquor store owner could be liable.
Examples of Negligent Security
Negligent security is a failure to provide adequate security measures meant to prevent foreseeable injury or harm. As such, there are many examples of negligent security that may occur.
Some of these examples include:
Failure to install security cameras or lighting
Broken or defective security cameras or lights
Failure to hire security guards/personnel
Security guards that do not adequately perform their jobs
Untrained or unqualified security personnel
Broken locks on doors, windows, gates, etc.
Improper signage, including missing emergency exit signs
Missing or broken alarms/alarm systems
Negligent security can lead to or allow for all types of criminal activities, including armed robberies, assaults, muggings, mass shootings, sexual assaults, and even murder. Those affected by such violent events deserve justice, and Martinez, Hart, Sanchez & Romero can help.
Our Albuquerque negligent security lawyers represent clients who have sustained serious injuries and/or losses due to inadequate security measures on all types of public and private properties. We have more than 100 years of combined experience, along with a proven track record of success. Our team knows how to navigate these complex claims, and we are dedicated to advocating for the rights of our clients and the betterment of our community.
Types of Injuries Associated with Negligent Security
As previously mentioned, negligent security can lead to an array of violent acts that may result in serious bodily harm or death.
Some common injuries associated with negligent security include:
Assault/Battery Injuries: Negligent security can lead to instances of assault and/or battery, which may cause serious lacerations, head injuries, traumatic brain injuries, stab wounds, bone fractures, and other catastrophic injuries.
Gunshot Wounds: Shootings and mass shootings may occur when a property lacks adequate security measures. Such instances can lead to catastrophic injuries, such as traumatic brain and spinal cord injuries, as well as death.
Sexual Assault Injuries: In many cases, negligent security leads to sexual assault, including rape. This often results in an array of physical and psychological injuries to survivors, including post-traumatic stress disorder (PTSD), anxiety, and depression.
Emotional/Mental Injuries: Assaults, robberies, mass shootings, rapes, and other crimes connected with negligent security cause significant psychological harm to victims. Such injuries may include PTSD, flashbacks, anxiety, panic attacks, depression, sleep disturbances, and more.
The effects of a crime caused by negligent security can be immense, long-lasting, and completely life-changing. Those affected may struggle to return to their once-ordinary lives as they face a number of significant physical, emotional, and financial challenges.
While nothing can undo the trauma of experiencing such an event, a successful premises liability claim based on negligent security can provide the victim with critical financial resources, allowing them the ability to heal and move forward. At Martinez, Hart, Sanchez & Romero, we strive to recover maximum compensation for our clients as we simultaneously seek to hold negligent property owners accountable. "I can't seem to say enough about the people at this law firm. I was treated with the greatest experience ever. My case wasn't a very large case, but, non the less I was treated with the upmost respect and treatment of a huge case."

Christopher C.

"Not only are they highly competent, ethical, smart and efficient, they are very kind. They have provided the best representation and assistance imaginable and I would, without any reservation whatsoever, highly recommend this law firm."

Dorian D.
The Elements of a Negligent Security Case
Property owners and operators are charged with keeping the property safe for use by visitors. This obligation is also in place when it comes to foreseeable intentional acts of other persons. These cases can arise from apartment building with a history of break ins and faulty locks on the doors to other types of properties, like grocery stores, malls, or parking lots.
When sufficient security measures aren't taken, unwitting people are left to pick up the pieces in the aftermath of a criminal attack. Filing a negligent security claim ensures you receive damages for your loss, while also showing there are legal consequences for property owner negligence.
Much like other types of premises liability cases, your negligent security case must have certain elements to be considered legitimate:
Duty of Care: Property owners must have a duty of care to the injured party. In New Mexico, all property owners have a duty of care to third parties on their property, though this duty of care varies depending on the visitor's status at the time of the incident.
The Crime or Injury-Causing Event Was Foreseeable: Perhaps a similar crime happened on the premises in the past, or the surrounding neighborhood was known for being a high-crime area. In either case, the property owner knew or should have known of the risk.
The Property Owner Did Not Act Reasonably: This can include failing to implement deadbolt locks, security guards, alarm systems, cameras, access control, lighting, or any security measures put in place to prevent the known risk.
The Lack of Security Caused the Injuries: Lastly, you must prove "causation." This involves establishing the property owner or operator's failure to implement adequate security measures as the proximate cause of your injuries.
Compensation for Victims of Negligent Security
Each case is different, but many victims of crimes and other harmful acts resulting from negligent security are entitled to certain types of damages.
These damages may include:
Economic Damages: Economic damages are meant to compensate the plaintiff (the person bringing the claim) for certain losses that have a specific dollar value attached. Examples include medical expenses, projected future care costs, lost wages, and miscellaneous expenses associated with the plaintiff's injury, such as the cost of in-home assistance or medical care.
Noneconomic Damages: Like economic damages, noneconomic damages are awarded to compensate plaintiffs for specific losses. However, noneconomic losses are more intangible in nature and do not have a set dollar value. Examples of noneconomic losses include pain and suffering, emotional distress, and lost earning ability due to permanent injury or impairment.
Punitive Damages: Punitive damages may be awarded when the defendant is found to have acted with gross negligence or wanton/willful disregard for the safety and wellbeing of others. Rather than compensate the plaintiff for specific losses, punitive damages are intended to punish the defendant and deter similar acts in the future.
When you meet with our Albuquerque negligent security lawyers at Martinez, Hart, Sanchez & Romero, we will take the time to learn the unique details of your case, including the specific losses you have endured as a result of the traumatic event you experienced. Our team can share personalized information regarding your next steps, the potential value of your case, and the types of damages you may be entitled to receive.
There is no cost in speaking to a member of our team, and we do not collect any legal fees unless we recover a settlement or verdict for you. If we do not win your case, you do not pay.
Contact Our Negligent Security Attorneys Today
The sooner you act, the better, as you only have three years to file a negligent security lawsuit (in most cases). While this may seem like a long time, your case becomes much harder to prove as time passes. Evidence can be lost, and memories of the event can fade. We encourage you to reach out to our firm right away to learn how we can help you take the appropriate legal action.
Schedule a complimentary case evaluation by calling (505) 806-1780 or by contacting us online. Hablamos español.
"Not only are they highly competent, ethical, smart and efficient, they are very kind. They have provided the best representation and assistance imaginable and I would, without any reservation whatsoever, highly recommend this law firm."

Dorian D.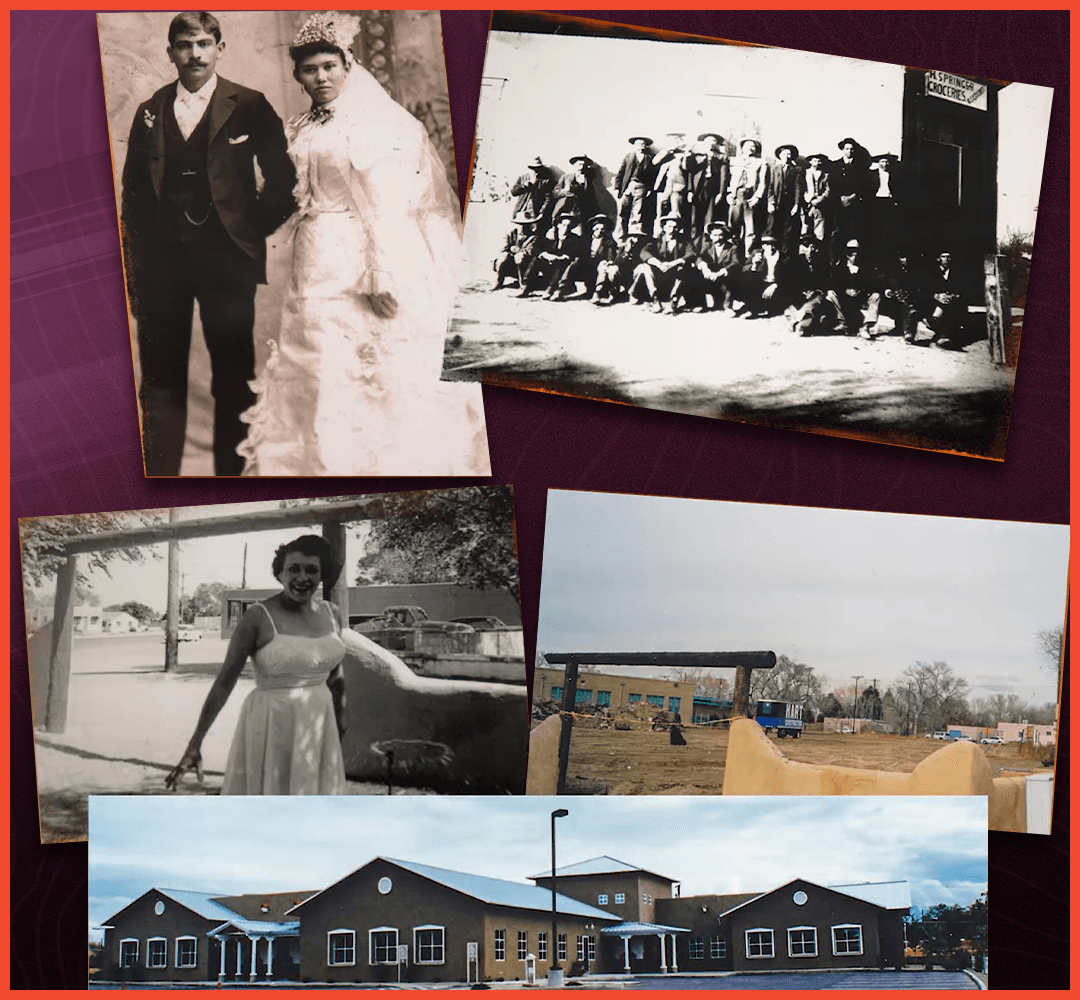 Our History
Martinez, Hart, Sanchez & Romero, P.C. is a local law firm with local and national recognition for having the expertise to handle the toughest cases. Over a century ago, David B. Martinez's grandparents realized their dream of building a general store at the corner of Rio Grande and Indian School. "A century later, David B. Martinez and F. Michael Hart built this law firm on the same corner of Rio Grande and Indian School where David's family had built their general store." The corner of Rio Grande and Indian School is now home to Martinez, Hart, Sanchez & Romero, P.C., which holds the same dedication to serving the needs of the surrounding community.