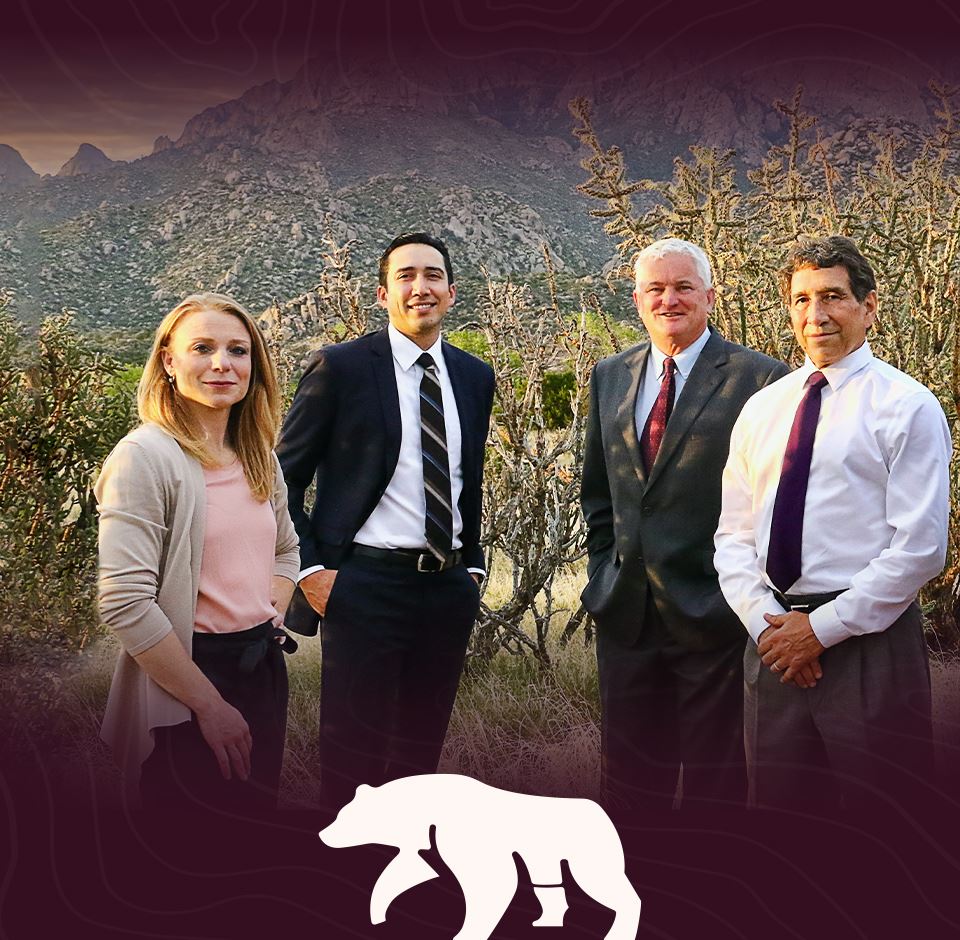 Serving Albuquerque and throughout the state of New MExico We're Not Just Your Law Firm, We're Also Your Neighbors
Albuquerque Catastrophic Injury Attorneys
Representing the Severely Injured & Their Loved Ones
Accidents happen when you least expect them, and they can completely change your life. When it comes to catastrophic accidents, the effects are often severe and long-lasting. In such cases, you need professional legal assistance to navigate the aftermath and ensure your best interests are represented should your case end up in court.
At Martinez, Hart, Sanchez & Romero, we are ready to help. Our Albuquerque catastrophic injury lawyers have more than 100 years of combined experience, along with a history of taking highly complex and challenging cases—and winning. We are known for our compassionate approach and our aggressive advocacy on behalf of our clients. We understand what it takes to navigate these complicated claims, and we are ready to fight tirelessly for the justice you deserve.
If you or your loved one suffered a catastrophic injury due to the negligence of another, call (505) 806-1780 or contact us online to request a free consultation. Hablamos español.
What Constitutes a Catastrophic Injury?
Any injury that causes permanent impairment or disability is considered catastrophic. Brain injuries are a common cause of lasting impairment, as they can lead to multiple ill effects. Depending on what area of the brain is damaged, a person might experience loss of memory, a personality change, decreased functional ability, diminished cognition, and many other effects. Some people make a full recovery after a brain injury while others will never fully recover.
Neck and spinal cord injuries can also be considered catastrophic. Damage to certain areas of the spinal cord can lead to paralysis. Paralysis may affect only the lower half of the body or all four extremities. In other instances, paralysis may not occur, but the person may experience chronic pain in the back or neck. In both cases, extended physical therapy may be necessary.
Examples of Catastrophic Injuries
Injuries that result in significant and/or permanent disfigurement, physical or mental impairment, or the loss of a bodily function, system, organ, or member are generally classified as "catastrophic."
Some examples of catastrophic injuries include:
Amputation/Loss of Limbs: Amputation, or the loss of a limb, doesn't only cause physical effects, although those can be severe. Losing one or more limbs also has serious emotional and mental health consequences.
Traumatic Brain Injuries: Damage to the brain can cause personality changes, immobility, mental health issues, cognitive dysfunction, and problems with speech and language, among many other symptoms. Some brain injuries cause life-changing effects that require extended rehab and therapy.
Severe Burns: Serious burns, such as third-degree burns or those covering a large portion of the body, typically require extensive surgical treatments and therapy. Scarring can also be a factor, which may cause serious emotional effects on the victim.
Internal Damage: Damage to organs—like the kidneys, lungs, or heart—can be life-threatening without immediate medical assistance. Organ damage can also entail lifelong disability and other consequences, which often diminish a person's quality of life.
Spinal Cord Injuries: Depending on where the spinal cord is damaged and the extent of the injury, a person may be paralyzed for life. Even with less serious issues, extended pain, discomfort, and decreased mobility often accompany spinal cord injuries.
How Do Catastrophic Injuries Occur?
When people behave carelessly, they put others at risk. Unfortunately, negligence is at the center of many catastrophic accident cases.
Specifically, catastrophic injuries often result from:
Motor Vehicle Accidents: Motor vehicle accidents—including those involving cars, trucks, and motorcycles—are a common cause of serious, catastrophic injuries. Speeding drivers can cause major damage in a collision, especially when there are multiple vehicles involved. Drunk drivers are also known to cause catastrophic accidents, with some motorists losing their lives as a result.
Pedestrian and Bicycle Accidents: Collisions between vehicles and pedestrians or vehicles and bicyclists often result in catastrophic injuries. Pedestrians and cyclists are virtually unprotected against the sheer size and weight of motor vehicles, leaving them particularly vulnerable to devastating and even fatal injuries.
Falls: While falling might not seem like a serious accident, it can be when it results in a head injury. Hitting your head on a hard surface can cause lasting damage to the brain, as well as swelling, bleeding, and other ill effects. In fact, falls—including slip and fall accidents—are among the leading causes of head and brain injuries, as well as accidental deaths.
Sports- and Recreation-Related Incidents: Catastrophic injuries often arise from sports- and recreation-related accidents, such as boating and personal watercraft accidents, diving accidents, skiing and snowboarding accidents, and ATV accidents.
Construction Accidents: While any worker in any industry faces certain risks on the job, construction workers are at a particularly high risk of suffering severe, life-changing injuries. Construction accidents often lead to catastrophic head and brain injuries, neck and back injuries, spinal cord injuries, burns, traumatic amputations, and more.
Medical Malpractice: When doctors and other healthcare providers fail to provide an acceptable standard of care, patients can suffer life-altering injuries and complications. They may become increasingly ill or develop new medical conditions that significantly impact their ability to work, manage everyday tasks, and even care for themselves. In this way, medical malpractice is a leading cause of catastrophic injury in the U.S.
Dog Bites and Attacks: Dog bites and attacks often lead to catastrophic injuries, including severe puncture wounds, broken bones, and head, neck, back, and brain injuries. Victims may also experience significant, permanent disfigurement, which can greatly affect their overall quality of life. "I can't seem to say enough about the people at this law firm. I was treated with the greatest experience ever. My case wasn't a very large case, but, non the less I was treated with the upmost respect and treatment of a huge case."

Christopher C.

"Not only are they highly competent, ethical, smart and efficient, they are very kind. They have provided the best representation and assistance imaginable and I would, without any reservation whatsoever, highly recommend this law firm."

Dorian D.
What Damages Can Be Recovered in a Catastrophic Injury Case?
By their very nature, catastrophic injuries have more severe impacts on the lives of victims than other, less-serious injuries. As a result, the overall value of damages in these cases tends to be higher than standard personal injury claims.
While many factors impact the value of your claim, you may be entitled to certain types of damages in your catastrophic injury case, including:
Medical expenses
Pain and suffering
Lost earning ability
Lost income/wages
Loss of future earnings
Emotional distress
Disfigurement
Transportation costs to and from medical appointments
In-home assistance and care costs
Miscellaneous out-of-pocket expenses
Punitive damages
At Martinez, Hart, Sanchez & Romero, we carefully investigate our clients' claims to determine exactly what happened, who was at fault, and how much they are owed for their damages. Our Albuquerque catastrophic injury attorneys know how to build sound cases based on powerful evidence, and we are always ready to represent our clients at trial whenever necessary.
Why These Cases Are More Complex Than Other Types of Personal Injury Cases
All personal injury cases can be complex, depending on the circumstances surrounding the incident. However, catastrophic injury cases tend to be even more challenging due to the severity of the injuries involved. These injuries nearly always require extensive medical treatment and ongoing care. This can be extremely costly and may put you and your family under serious financial strain.
After a catastrophic injury, you can also suffer financial losses related to other factors that put undue stress on your family. Your ability to hold gainful employment may likely be negatively impacted. Not only does this prevent you from caring for yourself and your family in a reasonable manner, but it could also make it more difficult to seek out the proper medical treatments if they're not covered by your health insurance.
While an injury is catastrophic to you and your family, an insurance company may not value the harm that you have endured in the same way. It is important to have advocates to help you argue and explain the grave nature of your injuries to better your chances of recovering the appropriate compensation. When you address these issues with the help of a skilled catastrophic injury attorney, your chance of a successful outcome is much higher.
What to Do After a Catastrophic Accident
If you or someone you love suffered a catastrophic injury due to the negligent or wrongful conduct of another, you should reach out to a knowledgeable catastrophic injury lawyer as soon as possible. In New Mexico, you have just three years from the date of the incident to file a catastrophic injury lawsuit. This statute of limitations applies in nearly all cases, so the sooner you reach out to an attorney at our firm, the better.
Martinez, Hart, Sanchez & Romero has experience assisting clients throughout New Mexico who have suffered life-changing injuries caused by catastrophic accidents. While our firm is respected for our high degree of legal skill, we also pride ourselves on providing kind and compassionate service to our clients to ensure they have the support they need.
To learn more, including how our Albuquerque catastrophic injury attorneys can help you with your case, contact us at (505) 806-1780. We do not collect any legal fees unless we win your case.
"Not only are they highly competent, ethical, smart and efficient, they are very kind. They have provided the best representation and assistance imaginable and I would, without any reservation whatsoever, highly recommend this law firm."

Dorian D.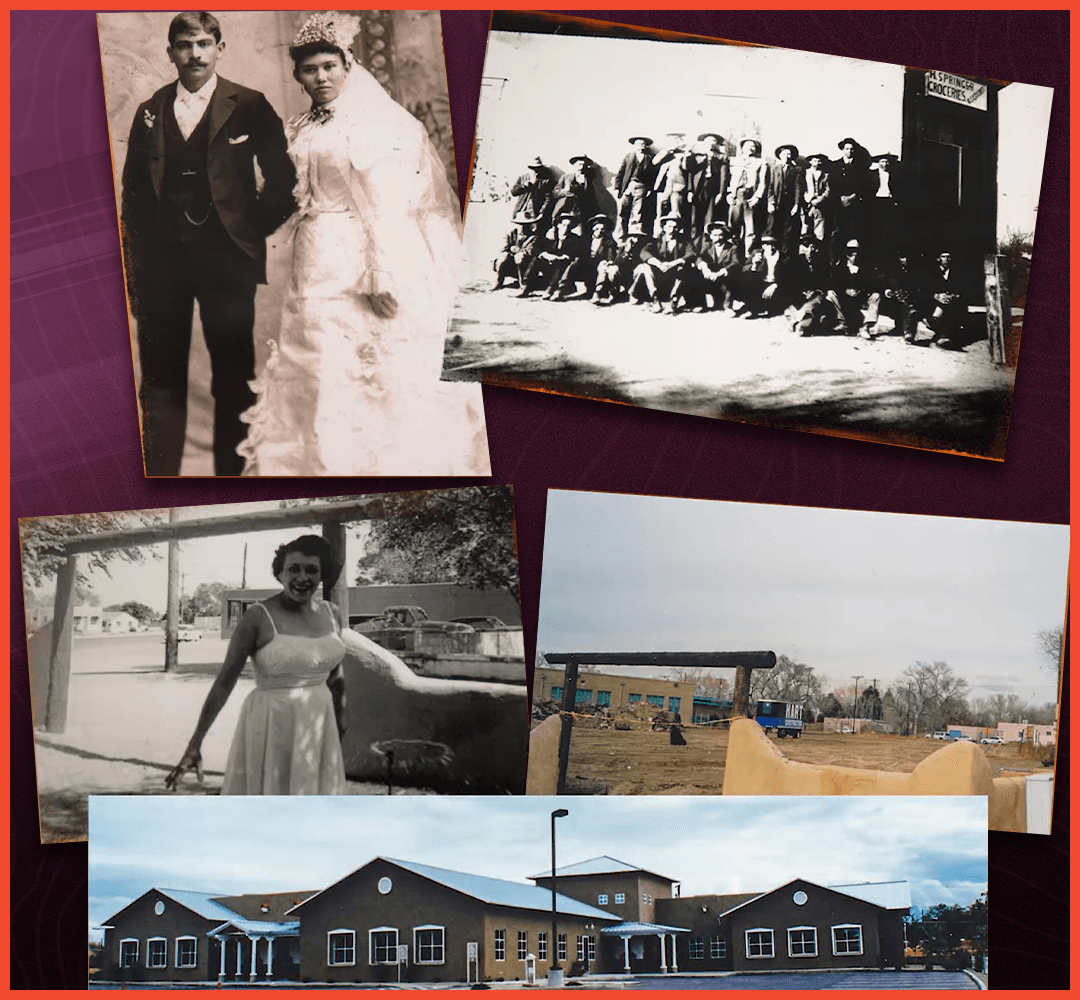 Our History
Martinez, Hart, Sanchez & Romero, P.C. is a local law firm with local and national recognition for having the expertise to handle the toughest cases. Over a century ago, David B. Martinez's grandparents realized their dream of building a general store at the corner of Rio Grande and Indian School. "A century later, David B. Martinez and F. Michael Hart built this law firm on the same corner of Rio Grande and Indian School where David's family had built their general store." The corner of Rio Grande and Indian School is now home to Martinez, Hart, Sanchez & Romero, P.C., which holds the same dedication to serving the needs of the surrounding community.