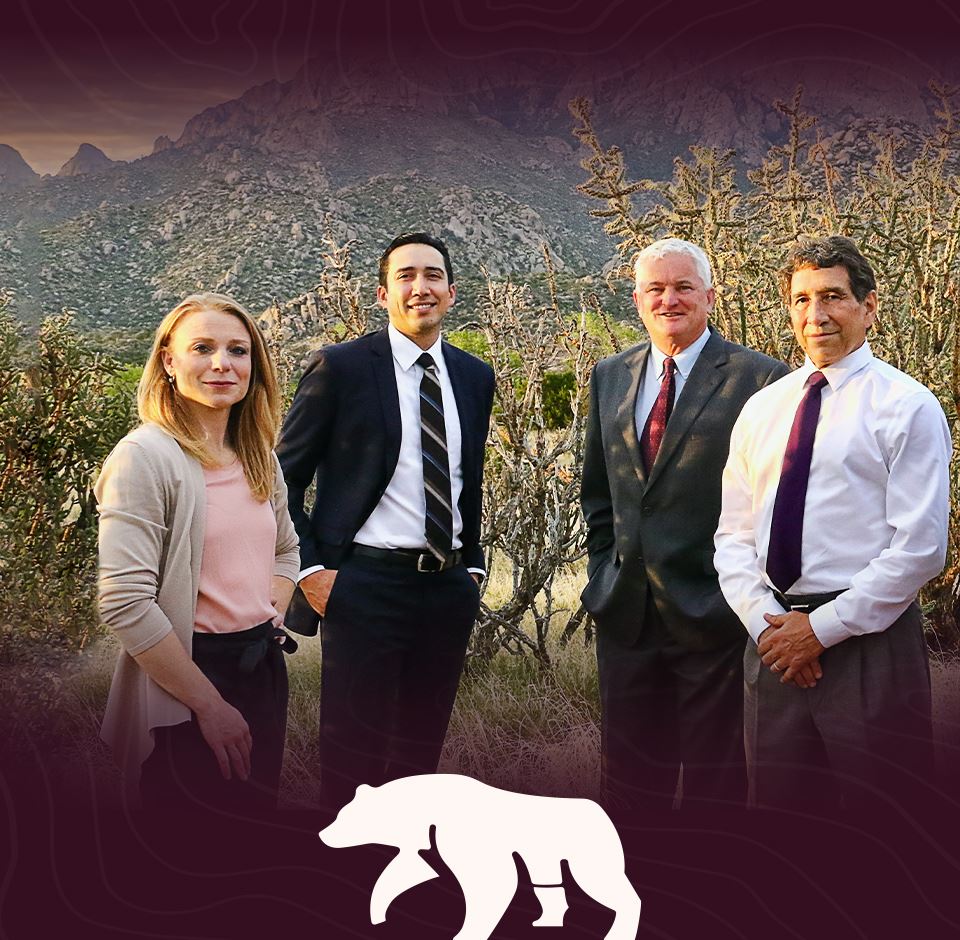 Serving Albuquerque and throughout the state of New MExico We're Not Just Your Law Firm, We're Also Your Neighbors
Albuquerque School Bullying Attorneys
Extreme Bullying & Harassment in School
School bullying often goes beyond just juvenile teasing and name-calling. Bullies can have a devastating impact on a child's psyche, as well as their ability to learn in a safe educational environment, especially when no adults intervene on their behalf. Bullying can also lead to serious physical injuries, some of which may even require medical attention.
In New Mexico, schools have a responsibility to ensure all students are subject to a safe and welcoming environment. When school staff fail to intervene despite having knowledge of the bullying behavior, they may be held responsible for the resulting ill-effects.
If you or your child has been severely harmed by school bullying or harassment, turn to the team at Martinez, Hart, Sanchez & Romero. Our Albuquerque school bullying attorneys can help you determine if you have grounds for a civil case against a school or another liable party. We are deeply passionate about standing up for the rights of children and teens, and we strive to improve the safety of our local community by taking complex cases that can impact policy.
For a free and confidential consultation, call (505) 806-1780 or contact us online. Hablamos español.
Types of Bullying That Can Occur in Schools
There are many different types of bullying that can occur in schools, all of which may result in significant harm to the victim.
Some examples of bullying in schools include:
Physical Bullying: Physical bullying includes hitting, slapping, punching, kicking, pushing, shoving, pinching, and other forms of physical contact meant to cause injury or harm. Physical bullying can lead to bodily injuries, such as cuts, scrapes, abrasions, bruises, broken bones, and, in severe cases, more significant injuries, like head or brain trauma.
Verbal Bullying: Verbal bullying involves the use of words—written or spoken—to inflict emotional or psychological harm on someone else. Examples of verbal bullying include name-calling, teasing, making harmful jokes, using slurs, and other actions meant to demean, harass, embarrass, or otherwise harm another.
Social Bullying: Also known as "relational aggression," social bullying can be difficult to spot, as it is less obvious than other forms of bullying. This type of bullying involves manipulating relationships to harm someone else. For example, suddenly ostracizing someone within a friend group or excluding them from social activities would be social bullying.
Cyberbullying: Cyberbullying is a widespread form of bullying that primarily affects adolescents and teens with access to the internet. Cyberbullying is essentially verbal and social bullying or harassment that occurs online. Examples include making social media posts about someone with the intent to cause them harm or spreading rumors online.
Sexual Bullying: Sexual bullying occurs when someone repeatedly harasses or targets another person sexually in an attempt to humiliate, ostracize, demean, or ridicule that person. Examples of sexual bullying include making crude comments or gestures, sexual name-calling, and sexual propositioning. In extreme cases, sexual bullying may lead to sexual assault.
Parents, guardians, caretakers, and loved ones should be aware of the different types of bullying that can occur at school or outside of the home, as well as the signs that such acts are taking place. Remember, kids of all ages can be subjected to bullying by fellow children/students, teachers, coaches, and other parties. "I can't seem to say enough about the people at this law firm. I was treated with the greatest experience ever. My case wasn't a very large case, but, non the less I was treated with the upmost respect and treatment of a huge case."

Christopher C.

"Not only are they highly competent, ethical, smart and efficient, they are very kind. They have provided the best representation and assistance imaginable and I would, without any reservation whatsoever, highly recommend this law firm."

Dorian D.
Signs Your Child Is Being Bullied in School
Kids often attempt to hide issues with bullying from their parents. Accordingly, the following signs may go unnoticed:
Frequent Illnesses: Stress and anxiety often cause physical symptoms, like nausea and headaches. Children may also manufacture symptoms in an attempt to avoid kids at school. In either case, physical symptoms should be addressed by a family physician.
Problems Sleeping: Anxiety may also lead to insomnia. Watch out for excessive morning tiredness and fatigue, as this could be an indicator of lack of sleep.
Isolation: In addition to isolation at school, bullied children may also avoid interacting with their families at home. Your child may keep to his or her room or spend most of their time a mobile device or computer.
Changes in Posture and Demeanor: Bullied children often assume what's known as the "victim's stance." Poor posture, with head lowered to the floor, intense shyness, and lack of confidence are all linked to bullying episodes. These behaviors will become more pronounced the longer the child is bullied.
Acting Out at Home: When kids are bullied at school, they may act out at home. If your child seems unusually angry or lashes out more frequently, they could be facing bullying or harassment at school.
Bullying can have both short- and long-term effects on young children and teens. Bullied kids may experience considerable anxiety, stress, and depression, as well as post-traumatic stress disorder (PTSD). They may become isolated or socially withdrawn, and they may struggle to do well in school. Bullying can significantly impact a victim's self-esteem, both immediately and in the future, and studies have shown that people who were subjected to bullying as children or teens are more likely to develop physical and psychological health problems. They may also be more likely to be unemployed and usually report lower life satisfaction than individuals who were not bullied as children.
What Parents Can Do About Bullying at School
Address the issue with your child's school as soon as you become aware that they are being bullied. Even if you only have suspicions about what's occurring, it's best to discuss them with your child's teachers or other school staff who may be able to provide greater insight.
New Mexico schools are obligated to take the proper actions to prevent bullying and stop it from occurring once a complaint is received. Failure to take the right steps can land a school in legal trouble or even result in a civil rights violation depending on the nature of the incident.
Who Is Responsible for School Bullying?
In New Mexico, educational facilities can be held legally responsible for bullying that leads to bodily injury and/or psychological harm, as well as financial losses related to the incident.
To have a civil case against a school or another educational facility, you will likely need to prove the following:
Your child was bullied at school or during a school-sponsored function, such as a field trip or high school dance
The bullying was significant, repeated, and/or extreme enough to cause serious bodily injury, psychological distress, and/or financial losses
The school knew about or should have known about the bullying yet failed to take reasonable measures to intervene or put a stop to it
Your child suffered verifiable injuries, whether physical or otherwise, that led to certain damages for which you or your child can be compensated
In addition to schools, the bullies themselves—or their parents/guardians—can be held legally responsible for the harm they cause. There have been many successful personal injury cases brought against bullies, bullies' parents, and other liable parties in New Mexico.
At Martinez, Hart, Sanchez & Romero, our Albuquerque school bullying lawyers help students, parents, and loved ones seek justice for the immense harm done by excessive and repeated bullying. We understand the many complex challenges these cases present, and we know how to help you navigate the legal process.
What to Do If You Need Legal Assistance for a Bullying Issue
If a school fails to take the necessary steps to prevent bullying, or if your child is seriously harmed as a result of an incident at school, you should seek help from an attorney. Our lawyers at Martinez, Hart, Sanchez & Romero know the rules and regulations New Mexico schools must abide by, so we can support your case and fight to ensure negligent parties are held accountable.
Depending on the specific details of your case, you could be entitled to compensation for:
Your child's medical care and expenses related to treating injuries and other health conditions caused by bullying
Mental health care services and expenses related to treating anxiety, stress, depression, and other mental health conditions caused by bullying
Physical pain and mental suffering experienced by your child as a result of bullying
Miscellaneous out-of-pocket expenses you have paid or will pay as a result of your child being bullied, such as private tutoring costs
Our team can help you understand your rights when it comes to pursuing fair compensation on behalf of your child, as well as the justice they deserve. We invite you to meet with our team to discuss your situation and potential legal options. We do not charge anything for initial consultations and only collect legal fees if/when we recover compensation for you.
Please contact us today for more information. Call (505) 806-1780 or submit a secure request form to get started. Hablamos español.
"Not only are they highly competent, ethical, smart and efficient, they are very kind. They have provided the best representation and assistance imaginable and I would, without any reservation whatsoever, highly recommend this law firm."

Dorian D.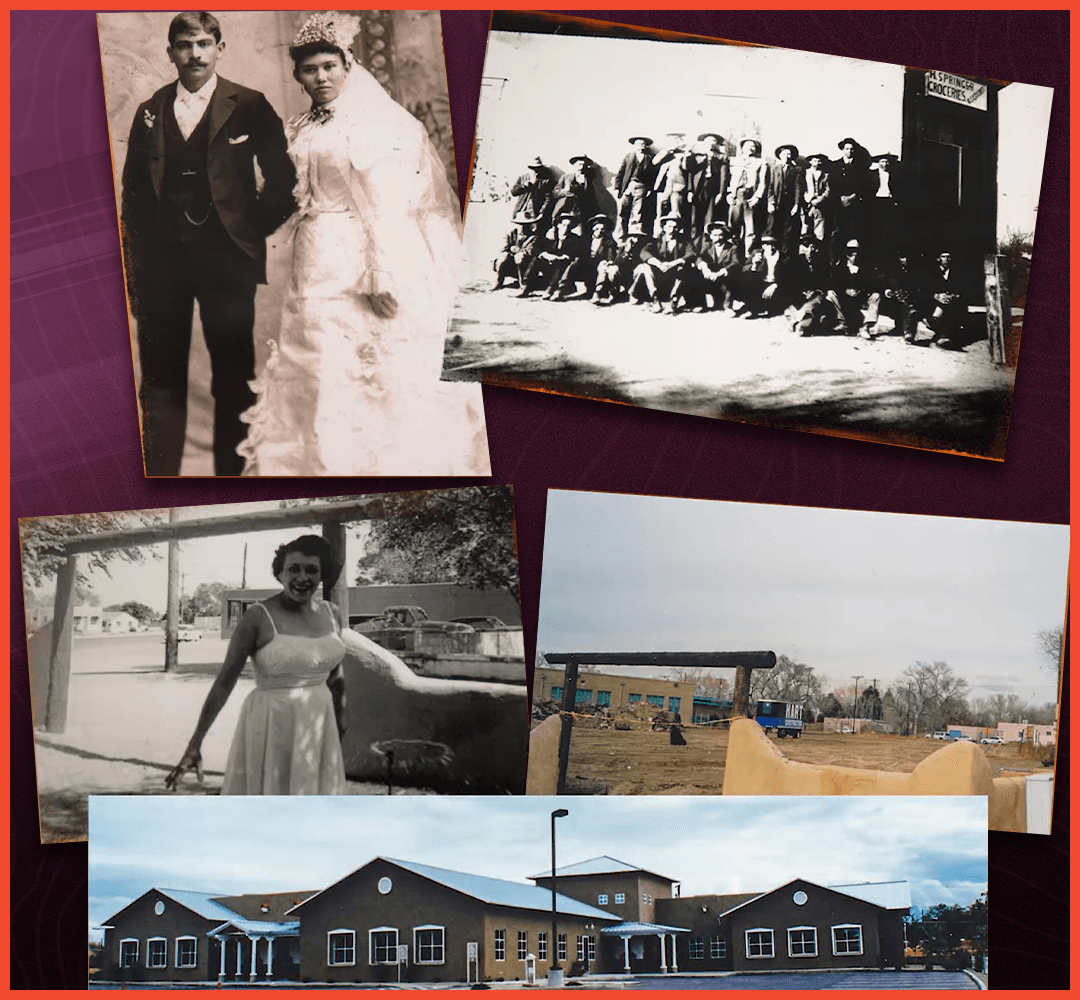 Our History
Martinez, Hart, Sanchez & Romero, P.C. is a local law firm with local and national recognition for having the expertise to handle the toughest cases. Over a century ago, David B. Martinez's grandparents realized their dream of building a general store at the corner of Rio Grande and Indian School. "A century later, David B. Martinez and F. Michael Hart built this law firm on the same corner of Rio Grande and Indian School where David's family had built their general store." The corner of Rio Grande and Indian School is now home to Martinez, Hart, Sanchez & Romero, P.C., which holds the same dedication to serving the needs of the surrounding community.